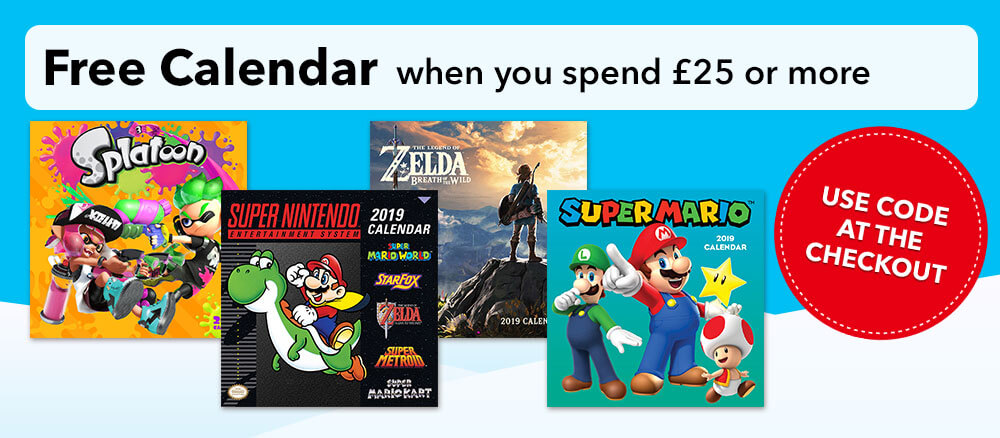 Free calendar when you spend £25 or more
Use one of these codes at the checkout:
SPLATCALENDAR
- Splatoon 2019 Calendar
SNESCALENDAR
- Super Nintendo Entertainment System 2019 Calendar
ZELDACALENDAR
- The Legend of Zelda: Breath of the Wild 2019 Calendar
MARIOCALENDAR
- Super Mario 2019 Calendar
1. Promotion discount excludes pre-orders and digital download games. Includes consoles, games, amiibo, clothing, accessories and guides. 2. Limited to one promotion code per transaction. 3. Cannot be used in conjunction with any other promotion code. 4. No cash equivalent. 5. Valid on Nintendo Official UK Store only - store.nintendo.co.uk.
Shop with Code