Mario Tennis: Ultra Smash
Up to four players can compete in tennis matches that could only take place in the Mushroom Kingdom. With the addition of Jump Shots to hit high balls overhead, or Giant Mushrooms that when picked up make characters bigger, this Mario Tennis is reborn with features enabling players to aggressively go after higher balls.
Experience a brand new kind of Mario Tennis where you can return even really high balls either by unleashing the new jump shot to reach for a ball going high over your head, or by picking up a Mega Mushroom to grow your character to a tremendous size in Mega Battles. Turn the match to your advantage by dispatching high balls with the powerful ultra smash.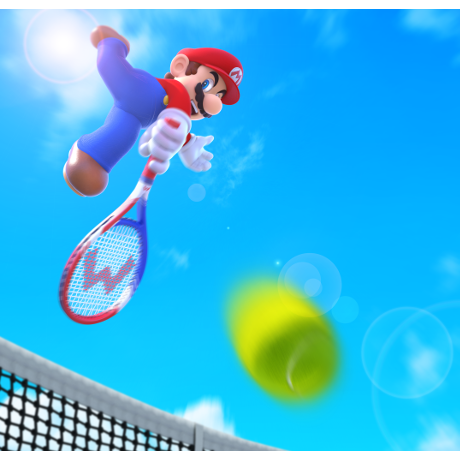 Product Details:
Platform: Wii U
Release Date: 20/11/2015
Category: Action, Sports
Players: 1-4
Age Rating: 3 and over
Publisher: Nintendo
Developer: Camelot
Languages: English