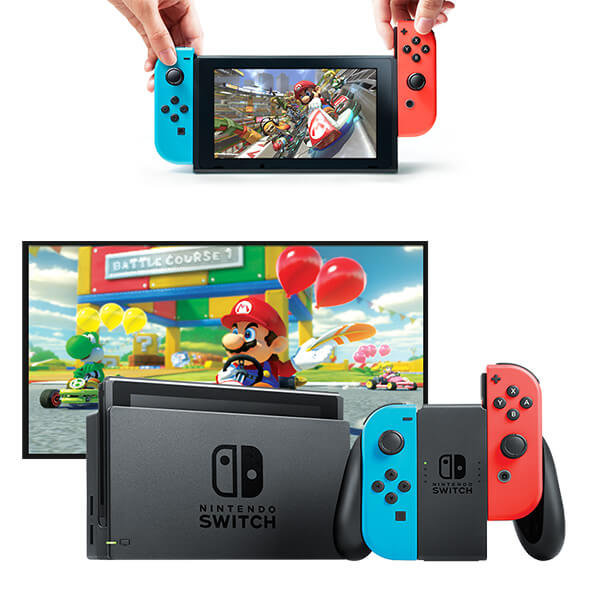 Discover Nintendo Switch

Nintendo Switch is a breakthrough home video game console. It not only connects to a TV at home, but it also instantly transforms into an on-the-go handheld using its 6.2-inch screen. For the first time, players can enjoy a full home-console experience anytime, anywhere.

Enjoy the biggest Mario Kart yet with Mario Kart 8 Deluxe! Up to eight players can connect for local multiplayer, in TV mode or tabletop mode up to four players can enjoy split-screen multiplayer, and challenge racers from around the world with up to 12 players in online races.