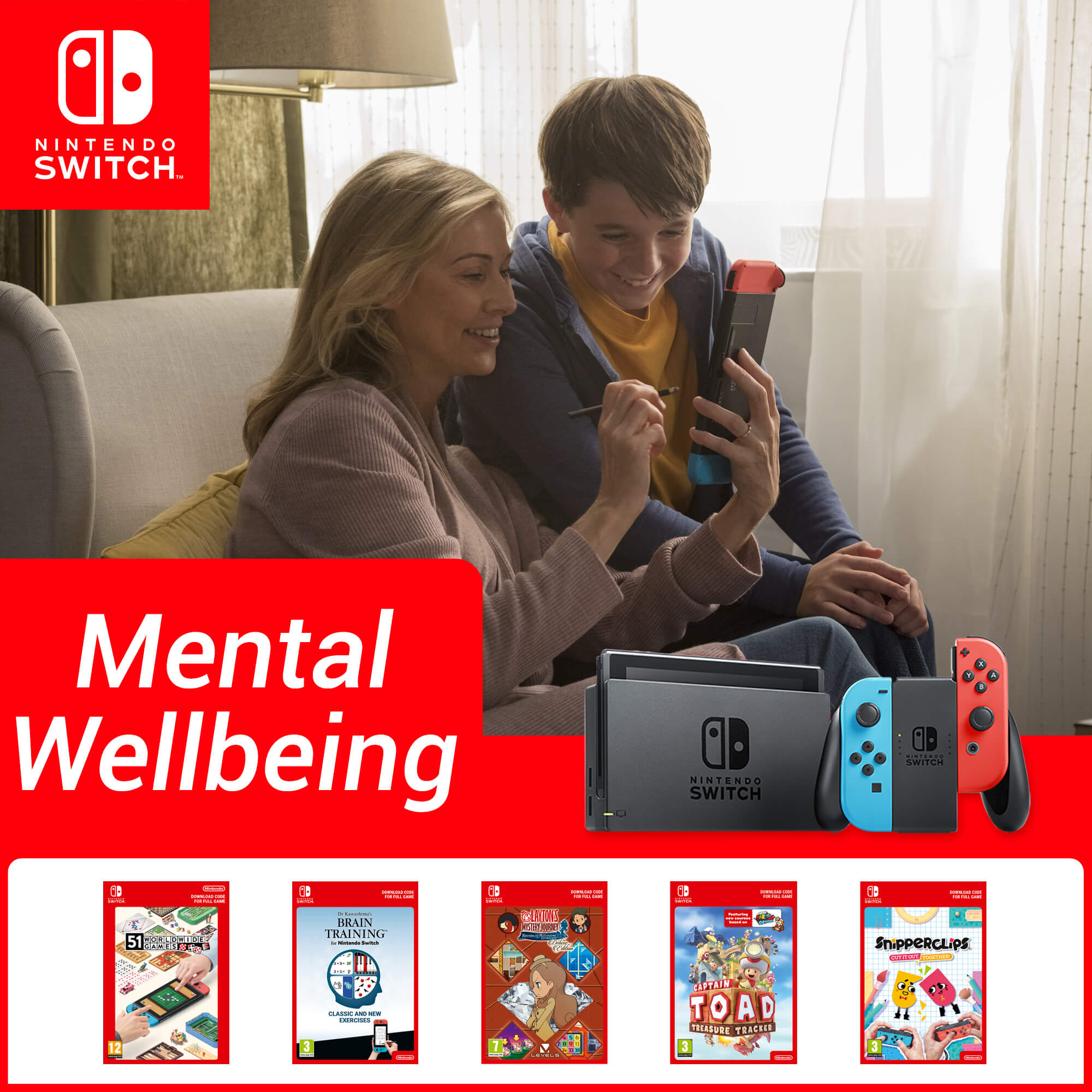 Keep Your Mind Active While Having Fun!
Wake up those little grey cells with a range of games designed to challenge your brain. Enjoy them on your own or bring the whole family together to play brain training games that everyone will love.

Mental Wellbeing gaming on Nintendo Switch, delivered to your door from the Nintendo Official UK Store.
View All Mental Wellbeing Games
51 Worldwide Games
Test your brain with tabletop classics from around the world that come together in 51 Worldwide Games on Nintendo Switch! Play and discover 51 board games, tabletop games, and more all in one package. This diverse collection includes games from all over the world across multiple genres, from familiar favourites like Chess to international hits like Mancala that have been around for 100s of years!

Dr Kawashima's Brain Training for Nintendo Switch
Get ready to challenge your brain in a variety of ways in Dr Kawashima's Brain Training for Nintendo Switch! Enjoy new exercises, some of them making use of the right Joy-Con's IR Motion Camera, or tap and train with classic exercises from past Brain Training games that you can play using a stylus (included with the packaged version from retail stores) or your finger. It's in your hands!

Layton's Mystery Journey: Katrielle and the Millionaires' Conspiracy
Solving mysteries runs in the family! With Professor Layton's whereabouts unknown, it's time for his daughter Katrielle to take centre stage in LAYTON'S MYSTERY JOURNEY: Katrielle and the Millionaires' Conspiracy – Deluxe Edition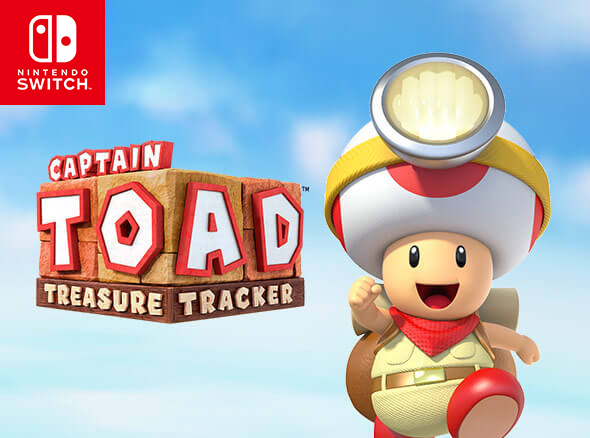 Captain Toad: Treasure Tracker
Explore a variety of tricky sandbox-style levels inspired by Japanese box gardens called Hakoniwa in Captain Toad: Treasure Tracker for Nintendo Switch. You can rotate the camera and touch the screen for a better view of hidden treasures!
Shop
Snipperclips – Cut it out, together!
Meet Snip and Clip – a pair of papery pals who just love to solve puzzles! Whether there's a shape to be filled in, a basketball to dunk or a hamster to help out, Snip and Clip are always prepared to do what it takes to solve the problem.
Added to your basket
Sorry, there seems to have been an error. Please try again.
Subtotal: ( items in your basket)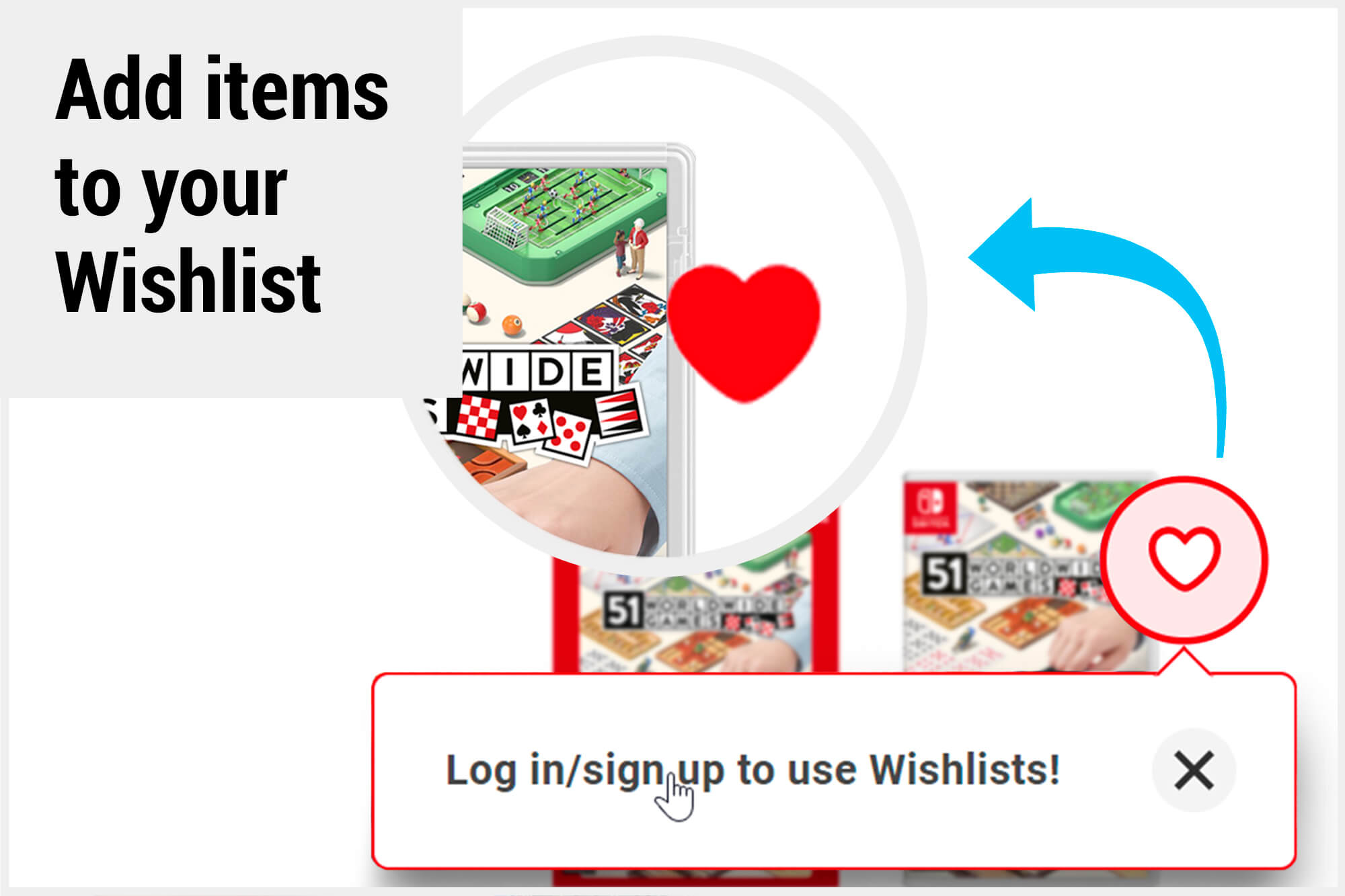 Create Your Own Wishlist

If you're not ready to buy just yet, or are hoping a special someone will buy it for you... why not add your favourite products to a wishlist?

Simply create an Account (or login) and click the heart icon to add the product to your wishlist.
View All Mental Wellbeing Games