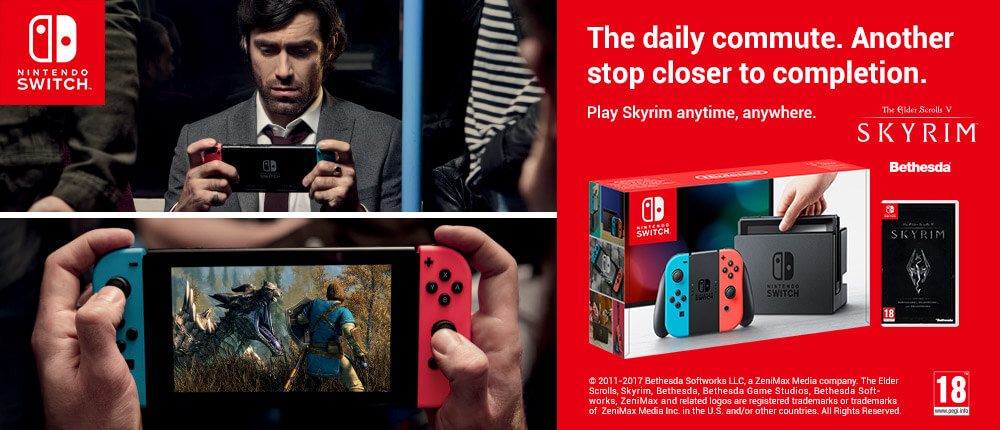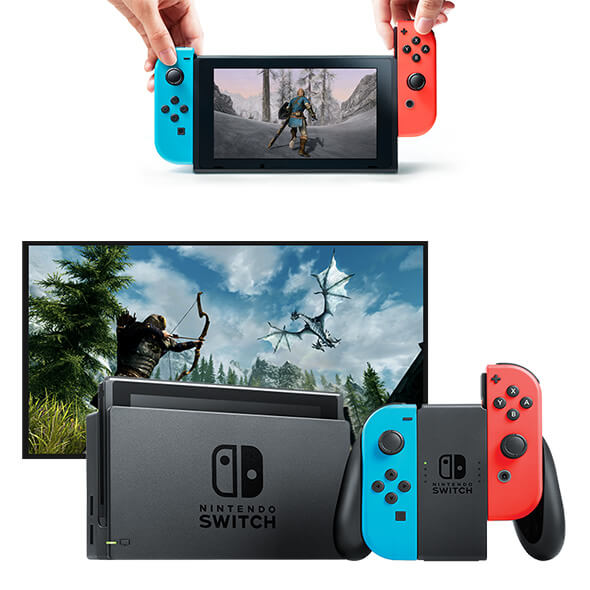 Discover Nintendo Switch

Nintendo Switch is a breakthrough home video game console. It not only connects to a TV at home, but it also instantly transforms into an on-the-go handheld using its 6.2-inch screen. For the first time, players can enjoy a full home-console experience anytime, anywhere.

Winner of more than 200 Game of the Year Awards, The Elder Scrolls V: Skyrim® on Nintendo Switch lets you live another life, in another world.