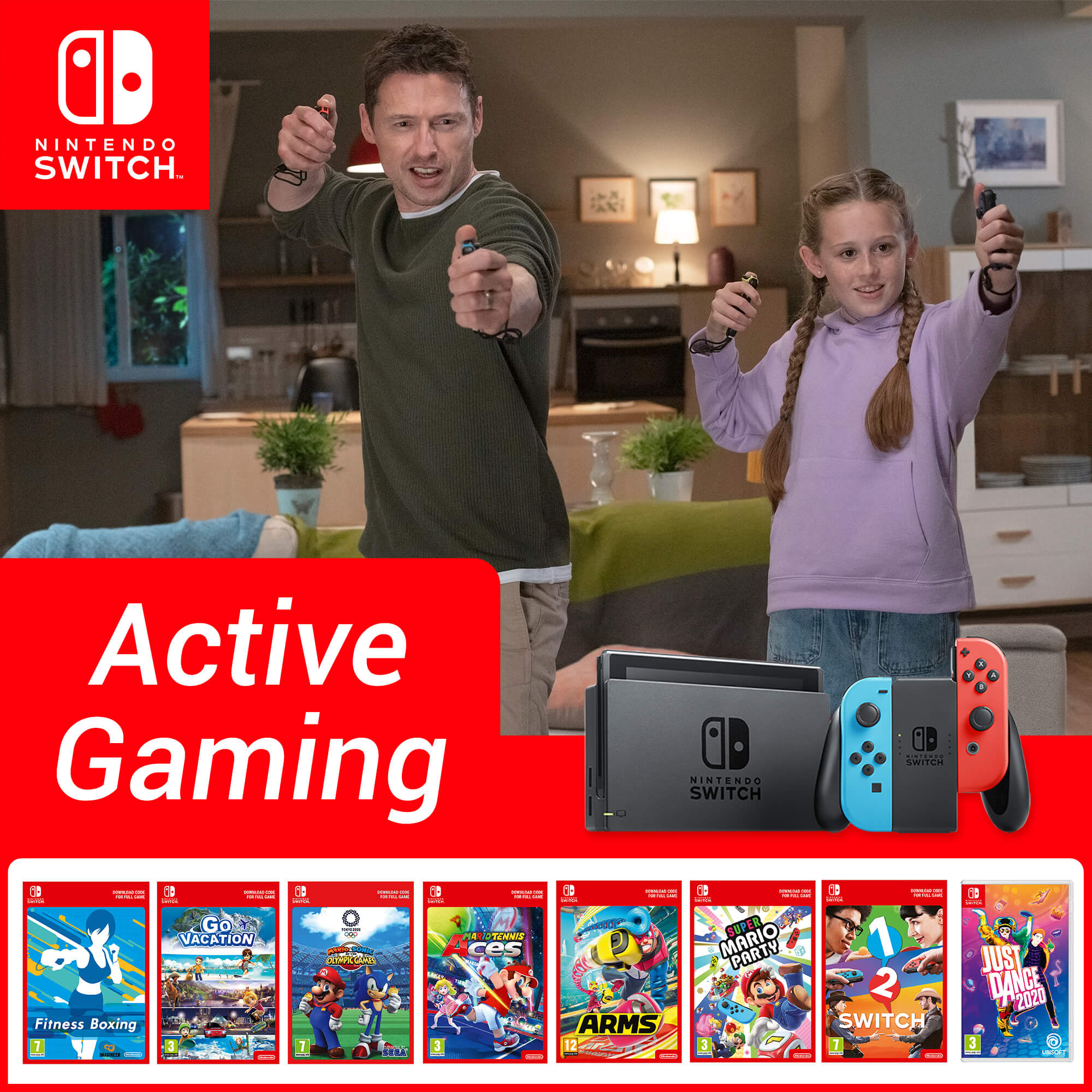 Keep Moving, Stay Active, and Have Fun!

Break out a sweat with a wide range of games designed to get you moving. Whether you want to play competitively, cooperatively, or on your own, one thing is for sure - you'll have plenty of fun while keeping active.


Active gaming on Nintendo Switch, delivered to your door from the Nintendo Official UK Store.
View All Active Gaming Games and Console Bundles
Three Play Modes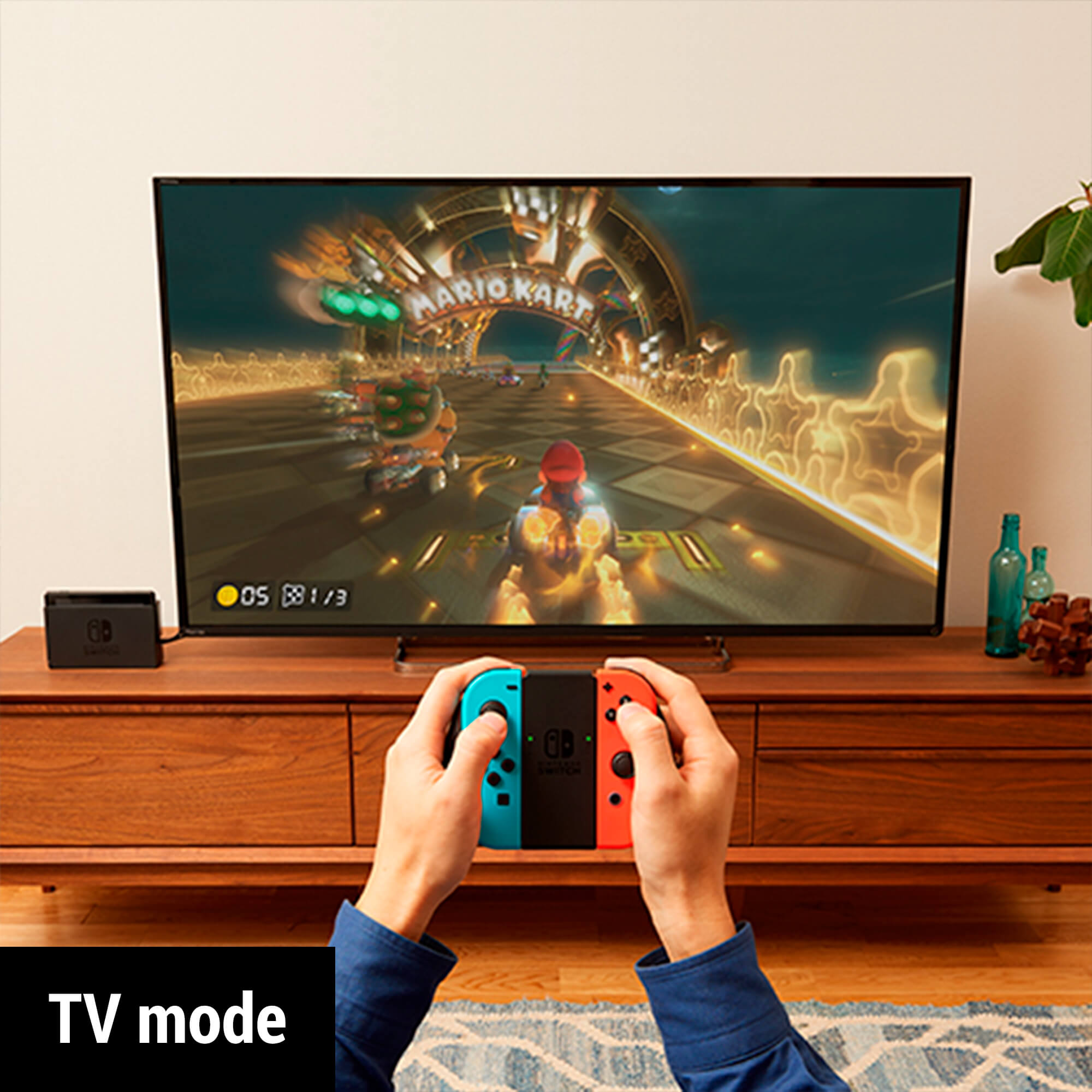 Gather around a big screen and enjoy gaming with a crowd.
Dock your Nintendo Switch to enjoy HD gaming on your TV.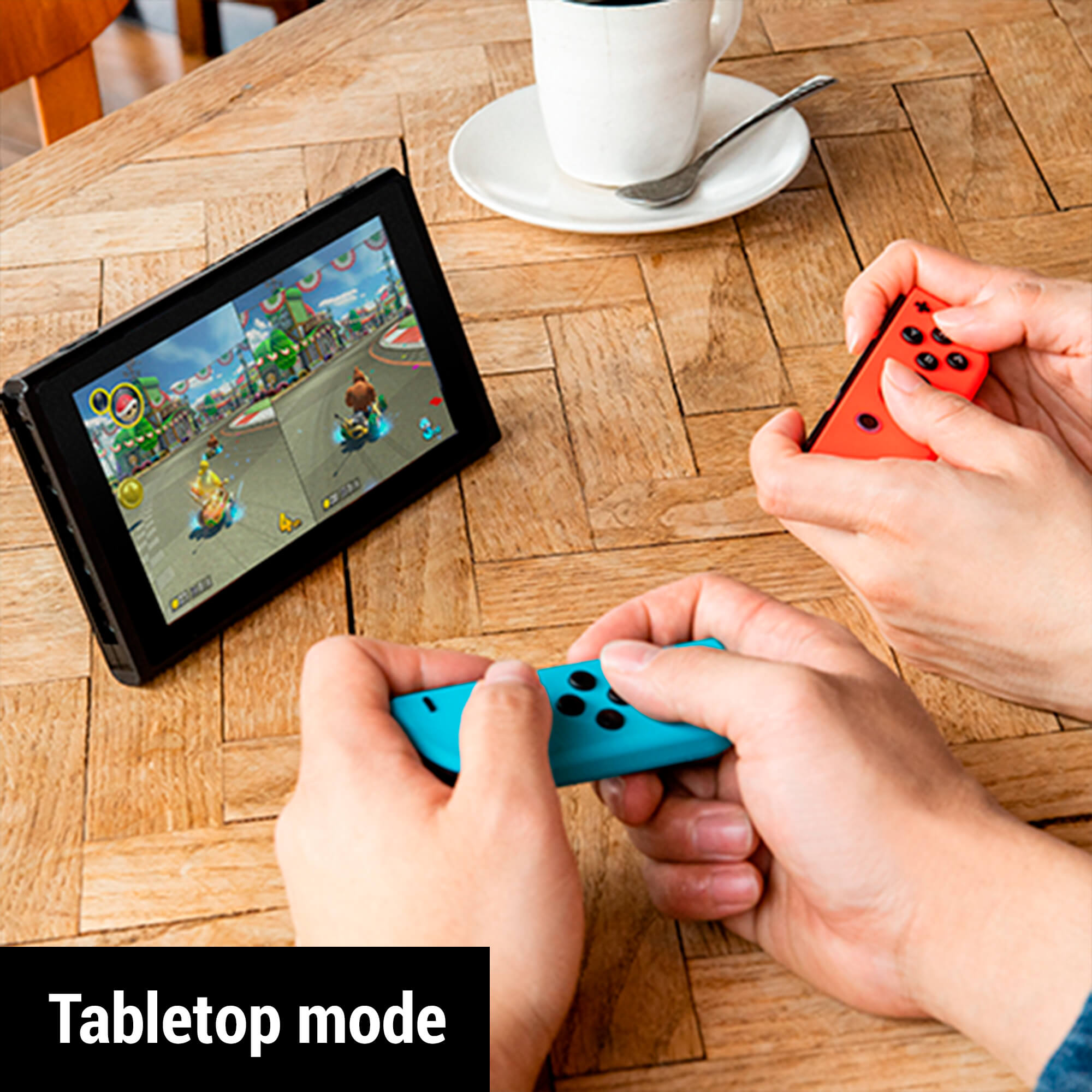 Share the screen, share the fun.
Flip the stand to share the screen, then share the fun with a multiplayer game.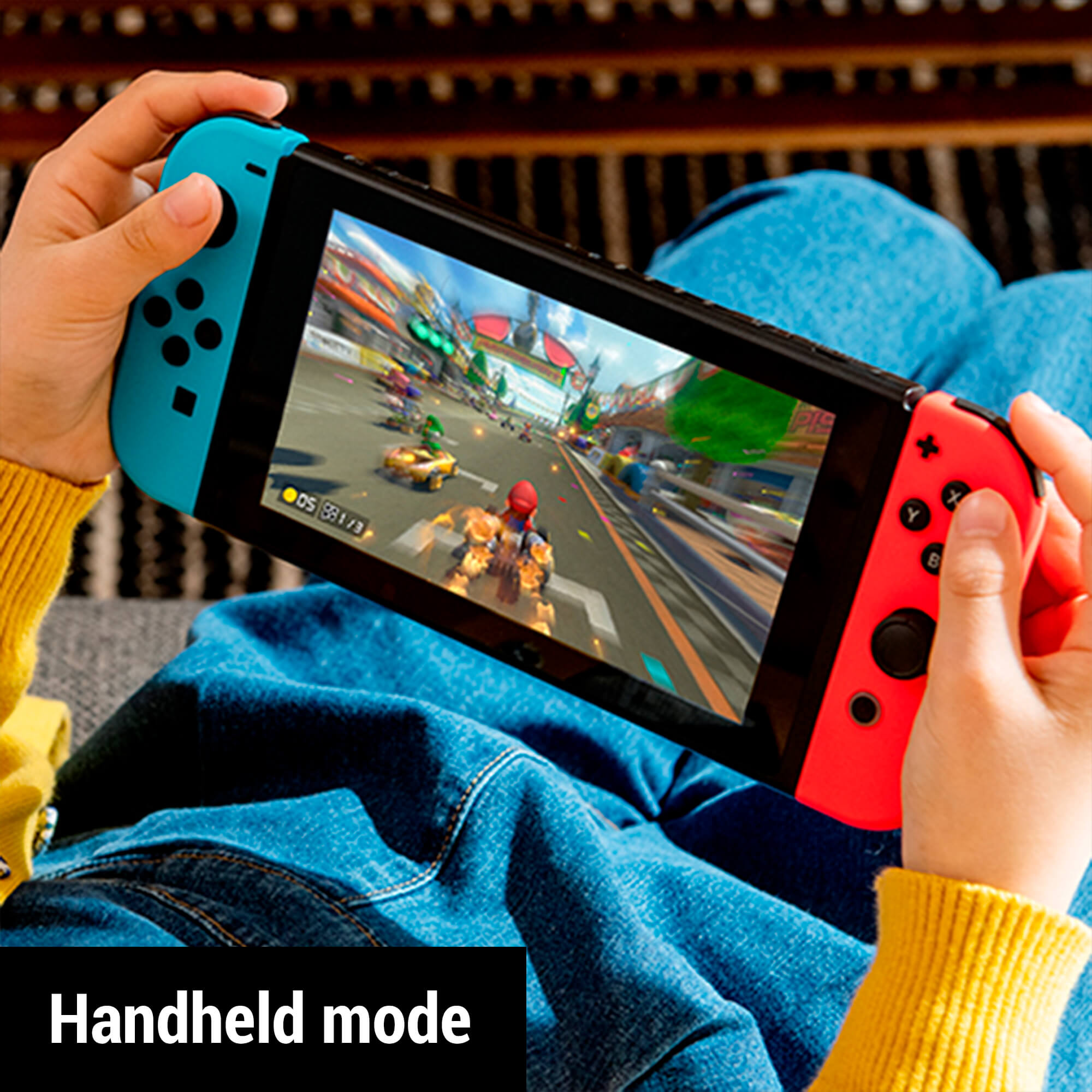 Carry around a large, beautiful display anywhere you go.
Pick it up and play with the Joy-Con controllers attached.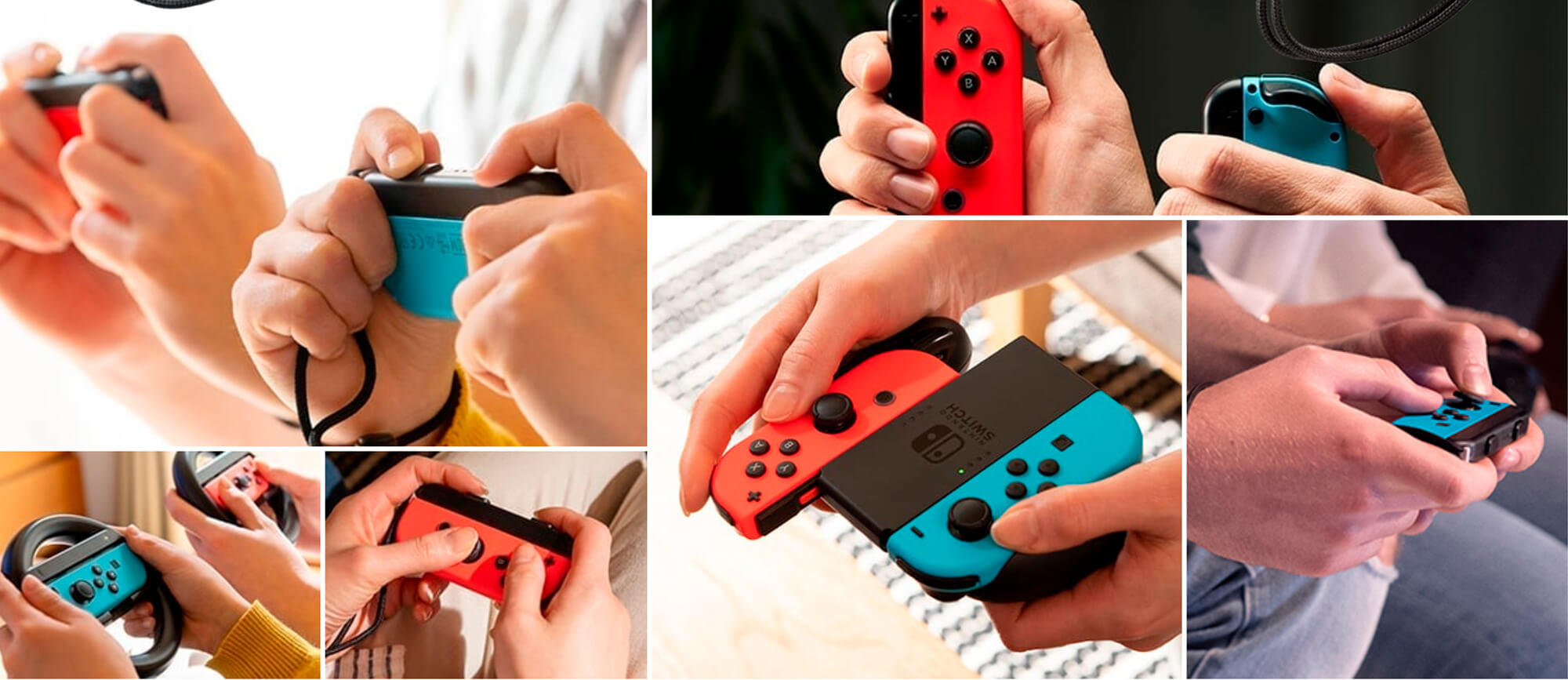 Joy-Con

Nintendo Switch has a controller on each side of the console that function together: the Joy-Con.

If you attach the two Joy-Con to the Joy-Con grip, it will work like a traditional controller, and without the grip they work as two individual, fully-functioning controllers.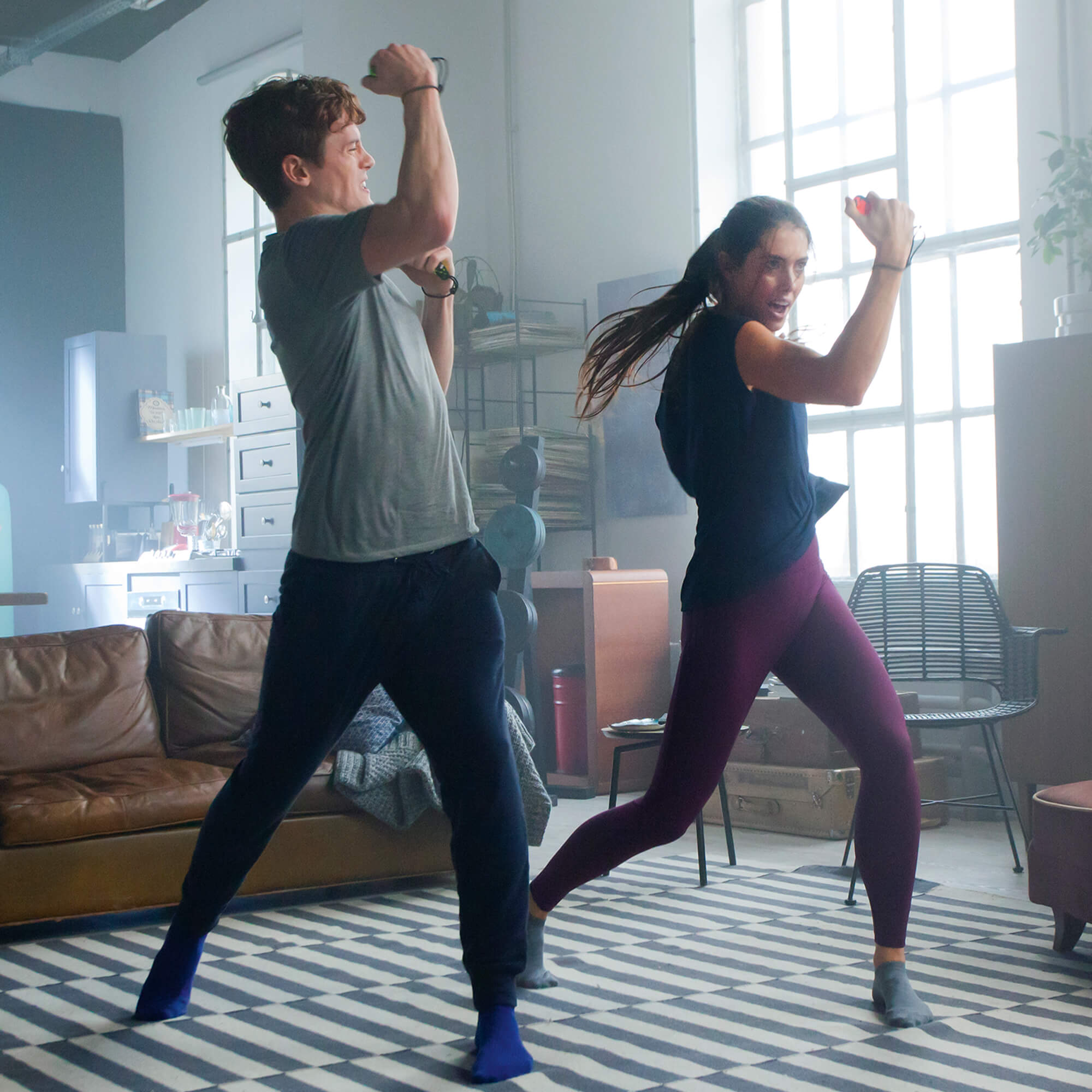 Active Gaming on Nintendo Switch
Get active with a wide range of games.

Get moving with fun, boxing-based rhythmic exercises set to the instrumental beats of songs by popular artists with Fitness Boxing, or experiencing Just Dance 2020 - the ultimate dance game with 40 hot tracks from chart-topping hits!

Stay active with a resort vacation at your fingertips with GO VACATION, where friends and family can enjoy 50+ co-op and competitive activities, or serve up some action-packed sports fun in Mario Tennis Aces with up to four players can ready their rackets and choose from a number of Super Mario series characters, from the main man Mario himself to forgotten favourites like Dry Bones!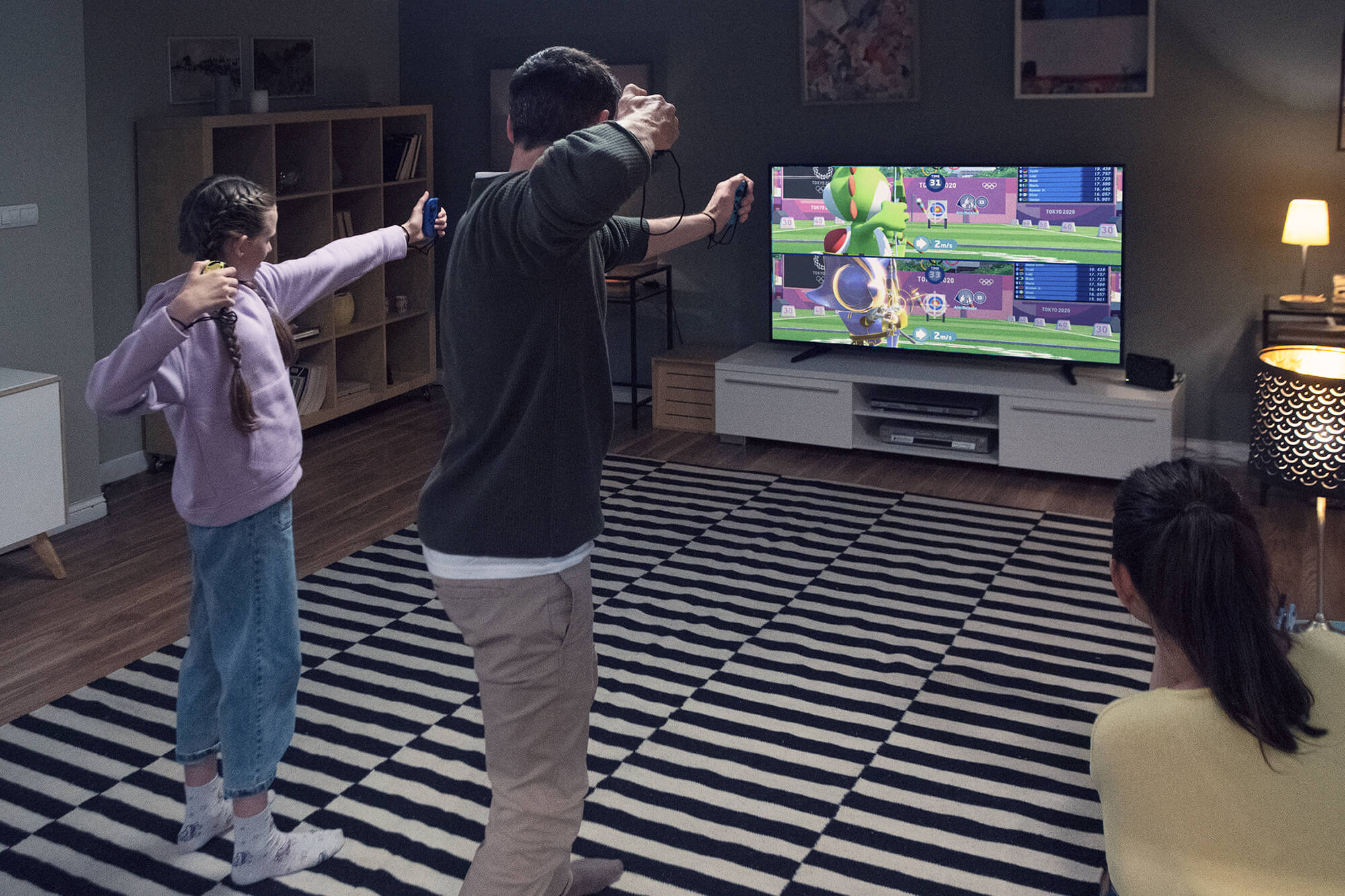 Have fun with Mario & Sonic at the Olympic Games Tokyo 2020, get the party started on your Nintendo Switch with a variety of ways to play, including button play and motion controls in multiplayer game modes that support up to four players locally and up to eight players online.


Plus many other fun games - punch your way to the top with ARMS, go head to head in 80 new mini-games with Super Mario Party, or lock eyes with your opponent and get ready to discover the many functions of the Joy-Con in 1-2-Switch for Nintendo Switch!
Added to your basket
Sorry, there seems to have been an error. Please try again.
Subtotal: ( items in your basket)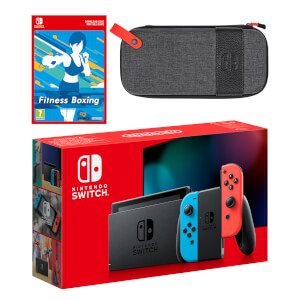 Nintendo Switch (Neon Blue/Red) Fitness Boxing - Digital Download Pack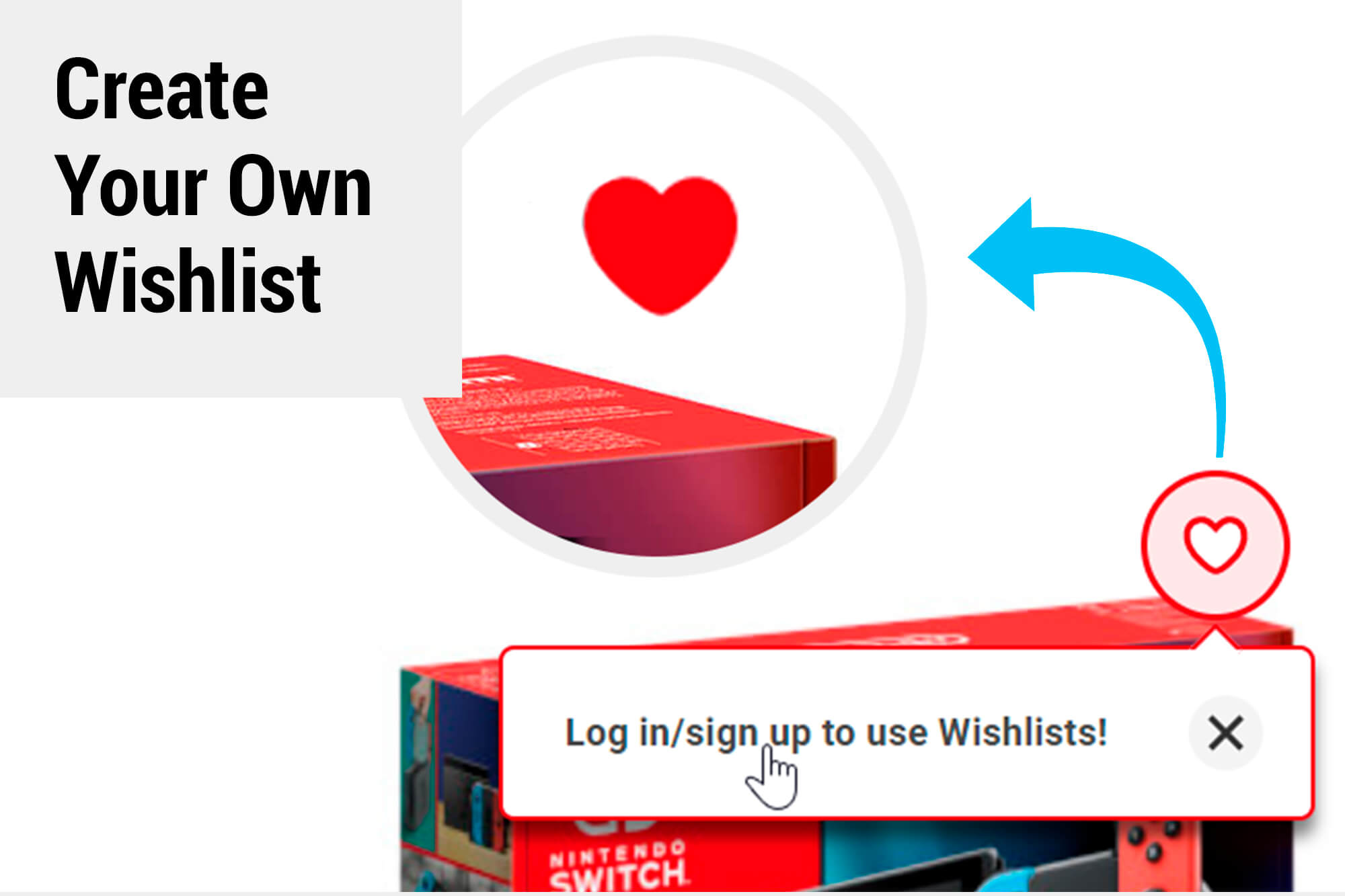 Create Your Own Wishlist

If you're not ready to buy just yet, or are hoping a special someone will buy it for you... why not add your favourite products to a wishlist?

Simply create an Account (or login) and click the heart icon to add the product to your wishlist.
View All Active Gaming Console Bundles
Added to your basket
Sorry, there seems to have been an error. Please try again.
Subtotal: ( items in your basket)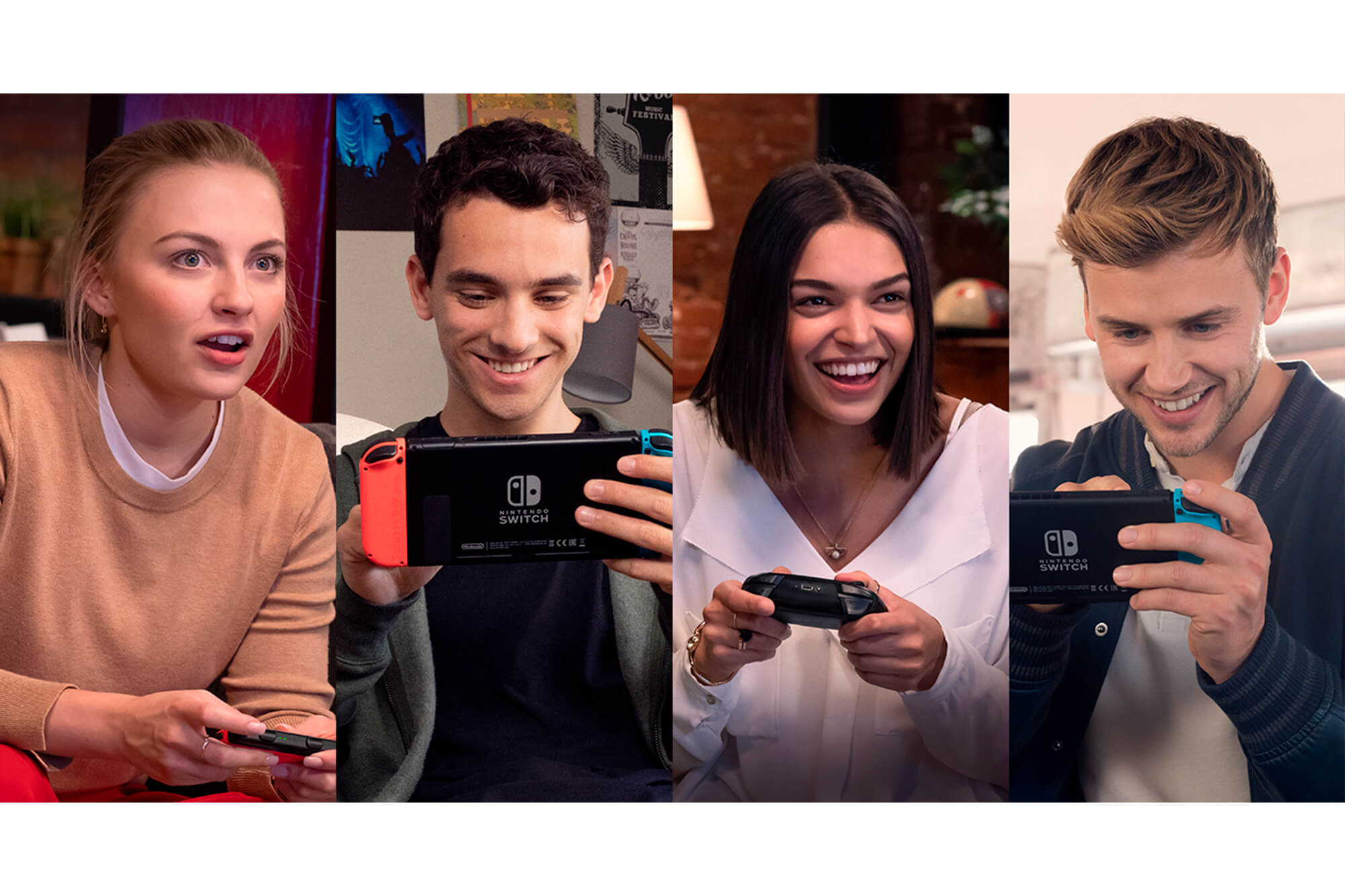 Link up to eight consoles for multiplayer
Local co-op
Play on the big screen at home with friends. Additional controllers (sold separately) may be required.

Local wireless
Players can sync together up to eight Nintendo Switch or Nintendo Switch Lite consoles to play competitive and co-operative multiplayer games.


Online multiplayer

With a Nintendo Switch Online membership, you can play with friends far away and players around the world, access a growing library of classic NES games with added online features, enjoy exclusive offers such as TETRIS® 99 and Nintendo Switch Game Vouchers, and more!