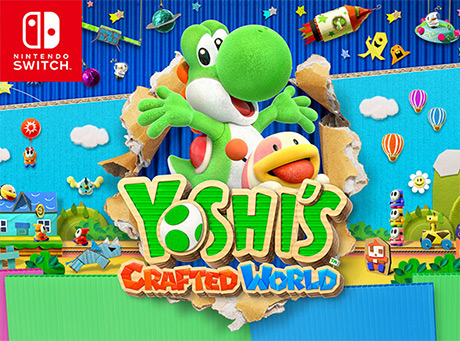 Share the Joy, on Yoshi's new adventure! Lead Yoshi on a brand new adventure that will turn everything you've come to expect from side-scrolling game upside down!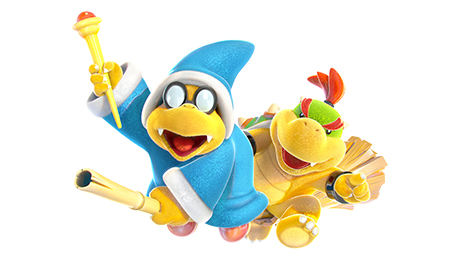 It all started when Kamek and Baby Bowser set out to steal a gem-set stone. Legend has it that this fabled artifact can grant the bearer their wildest dreams! But when the artifact's gems are sent flying, it falls upon Yoshi and friends to find them. Luckily, saving the day can be cooperative and challenging.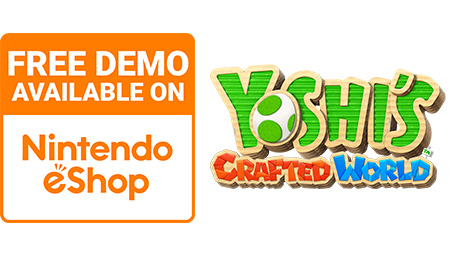 Free demo available!* A free demo of Yoshi's Crafted World is now available. Discover the first stage and see a small scrap of what Yoshi's Crafted World has to offer! You can download it from Nintendo eShop on your Nintendo Switch, or via thisYoshi's Crafted World page on the Official Nintendo website – just sign in and press the "Download demo" button to get started!*
Take control of a Yoshi to explore Players take control of a Yoshi exploring a big world crafted from household items like boxes and paper cups, journeying through each themed stage to solve puzzles and find hidden treasures.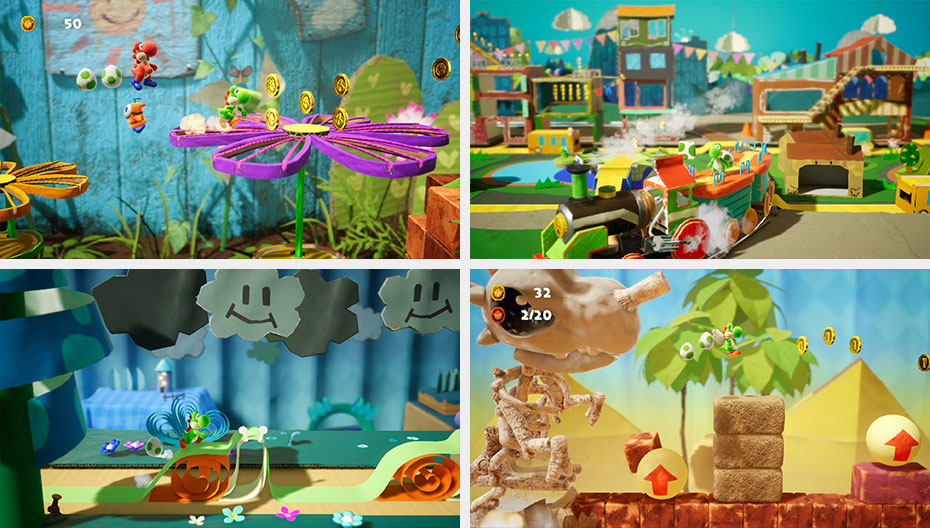 On the flip side, stages can be played backwards, providing new perspectives to explore and the challenge to find Poochy-Pups that are hiding around the course. Finding all the flowers, coins, and Poochy Pups is no small feat! For extra protection, suit up in one of the handicraft costumes you can unlock in-game! Overcome varied enemies and obstacles, like Zombie Guys, Skelesaurus, Ukiki, and Monty Mole as you seek out hidden collectables.
Pass a Joy-Con controller to a friend for 2-player cooperative exploration

Players can even join up with a friend to play through the game in two-player co-op. Also, Mellow mode gives Yoshi wings for a breezier experience, which may come in handy!
Play at home or on-the-go

You can also enjoy the console gaming experience on-the-go, without the need for a TV. Play anytime, anywhere, in handheld mode.
*Free demo - To be able to purchase download games or download demos from Nintendo eShop on the official website, you'll need to have a Nintendo Account which is linked to a Nintendo Network ID, and you'll need to have visited Nintendo eShop on the device you wish to download on at least once. For automatic download, your system must be updated and connected to the internet with automatic downloads enabled, and it must have enough storage to complete the download. To find out more, visit our Support section. Purchases made or demo downloads activated through the Nintendo website are processed via Nintendo eShop.
Product Details
Platform: Nintendo Switch
Release Date: 29/03/2019
Category: Action, Platformer
Franchise: Yoshi's Island
Players: 1-2
Age Rating: 3
Publisher: Nintendo
Developer: Good-Feel
Language: English