Wolfenstein: Youngblood Deluxe Edition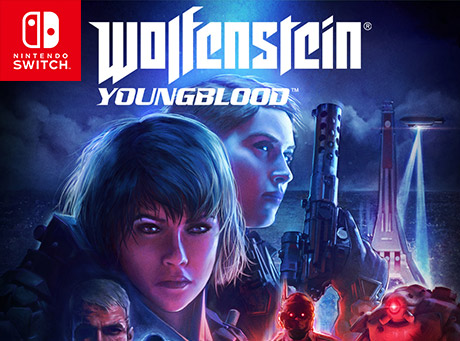 Wolfenstein: Youngblood Wolfenstein: Youngblood is a brand-new co-op adventure from award-winning studio MachineGames, developers of the critically-acclaimed Wolfenstein II: The New Colossus, in partnership with Arkane Studios Lyon. Play as one of BJ Blazkowicz's twin daughters and undertake a do-or-die mission to find their missing father in 1980s Paris. Wield an arsenal of new weapons, gadgets, and power armour abilities in a fight to kick Regime members out of the city of lights.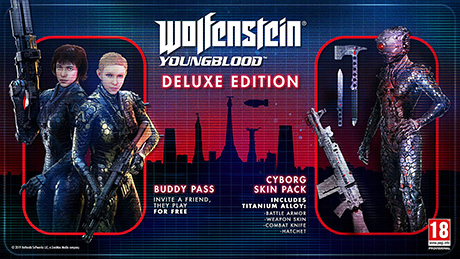 Deluxe Edition Includes: Buddy Pass: Invite a friend, they play for FREE! Cyborg Skin Pack: Includes Titanium Alloy – Battle Armour, Weapon Skin, Combat Knife and Hatchet.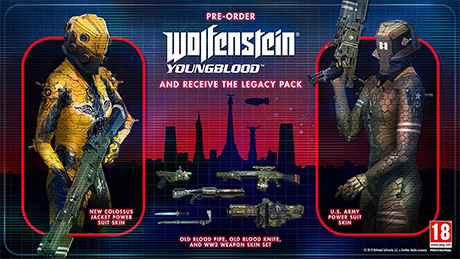 Pre-order Bonus!
Pre-order now to receive additional cosmetic bonuses through the Legacy Pack, letting you gear up with some of BJ's most iconic outfits and weapons from the Wolfenstein franchise, including:
The Wolfenstein II: The New Colossus Jacket Power Suit.
B.J.'s US Army Power Suit.
The Wolfenstein: Old Blood Pipe.
The Wolfenstein: Old Blood Knife.
A WW2 Weapon Skin Set for all ranged weapons.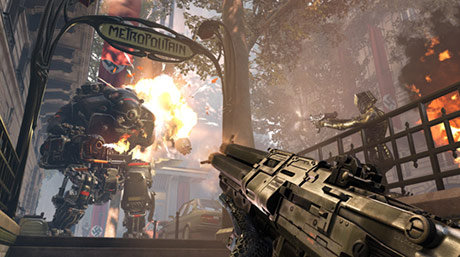 Escape from Paris: Wolfenstein: Youngblood features the most open-ended Wolfenstein experience to date. From a new base of operations located deep in the heart of the Paris catacombs, plan how and when to attack and dismantle the Regime.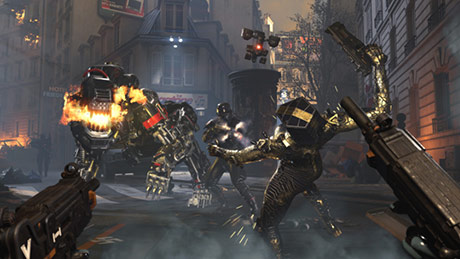 Sweatin' to the 80s: The wonder years, these are not. Featuring harrowing takes on iconic Parisian landmarks to graffiti-tagged streets, leather-clad Regime members, and an all-new soundtrack inspired by the synth heavy tones of classic 80s action films.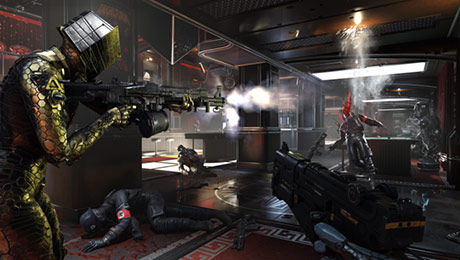 Lock and Load: Wield the latest advancements in power armour tech, weaponry, and armour to stamp out Regime scum. Level up, explore, and complete missions to unlock new abilities, weapon attachments, gadgets, cosmetics, and more to complement your playstyle.
Product Details:
Platform: Nintendo Switch
Release Date: Friday 26th July 2019
Category: First-Preson Shooter
Franchise: Wolfenstein
Players: 1-2
Age Rating: 18
Publisher: Bethesda Softworks
Developer: MachineGames/Arkane Studios
Language: English