Taiko no Tatsujin: Drum 'n' Fun!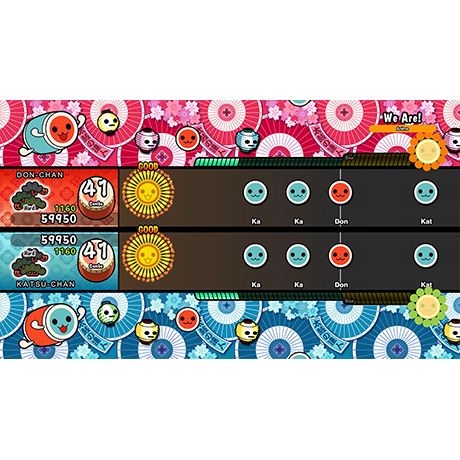 Use motion controls to enjoy Taiko like never before! Play with your Joy-Con's in time with the music and unlock beloved characters to help you on your journey to become a legendary Taiko drummer! Utilize the interactive features of the Nintendo Switch to connect, share, and play with family and friends.
Features:
Crossover Characters and Unique In-Game Skills: Play using Nintendo crossover characters such as Kirby and Splatoon 2's Squid, and take advantage of new character support skills to assist in play.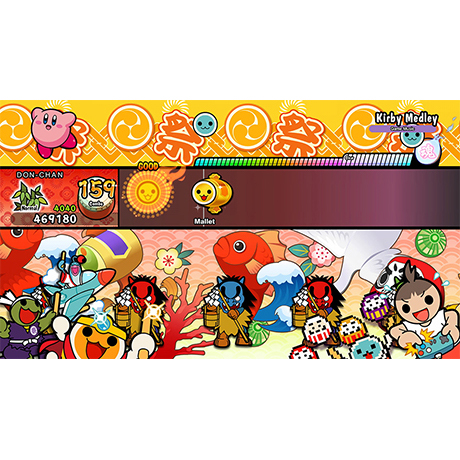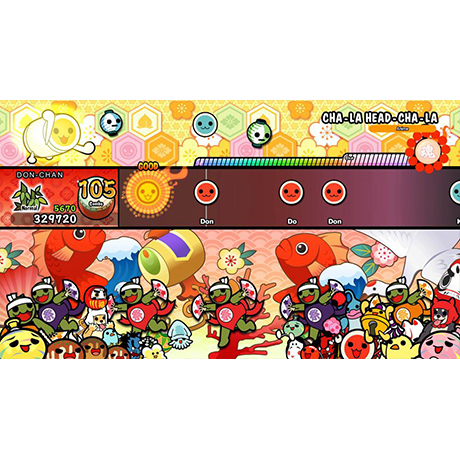 Play Using Motion Controls: Play Taiko "arcade style" by using the Joy-Con motion controls, or use the touch screen or standard button controls to play to your liking.
Play with your Friends: Connect multiple Nintendo Switch consoles though Local Wireless Session to play Taiko Mode or multiple Joy-Con to a single Nintendo Switch to play Party Mode with up to 4 players
Enjoy an Iconic Song List: Over 70 songs featuring Dragon Ball Z, Neon Genesis Evangelion, Super Mario Odyssey, and many more!
New Party Mode: Connect multiple controllers and up to 4 players can play through 20 rhythm-based challenges, plus expert difficulty.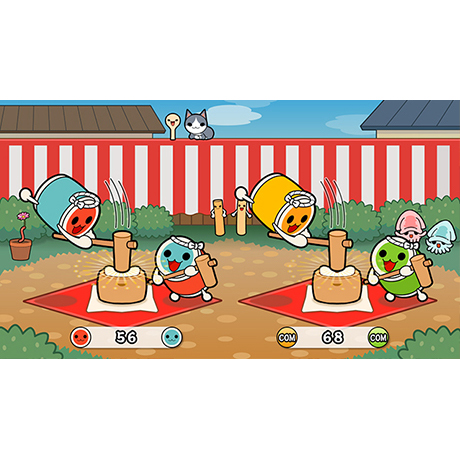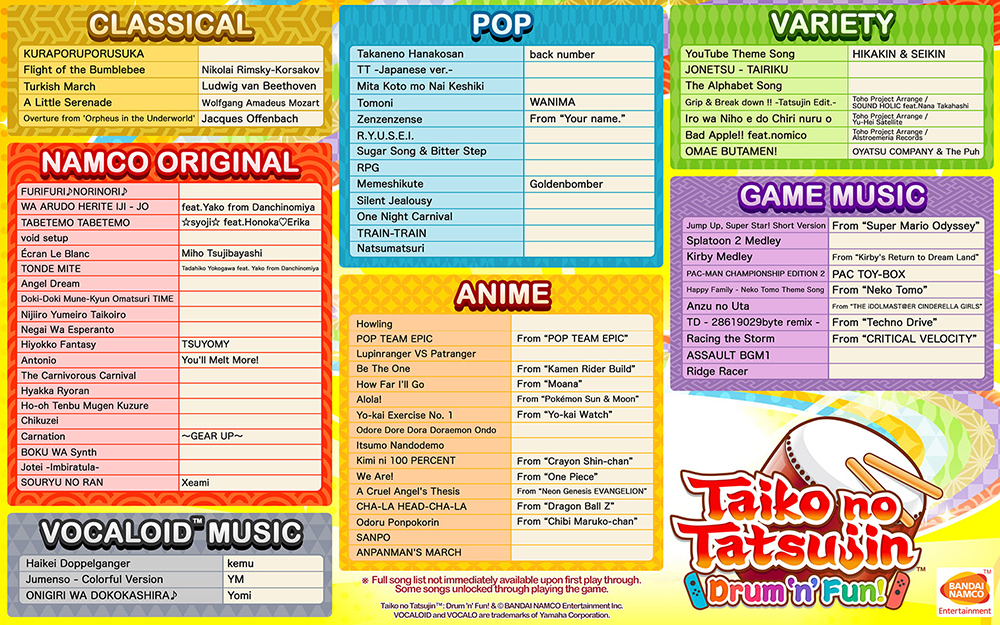 Product Details:
Platform: Nintendo Switch
Release Date: 02/11/2018
Category: Music, Rhythm
Franchise: Taiko no Tatsujin
Players: 1-2
Age Rating: 3
Publisher: Bandai Namco Entertainment
Developer: Bandai Namco Entertainment
Language: English