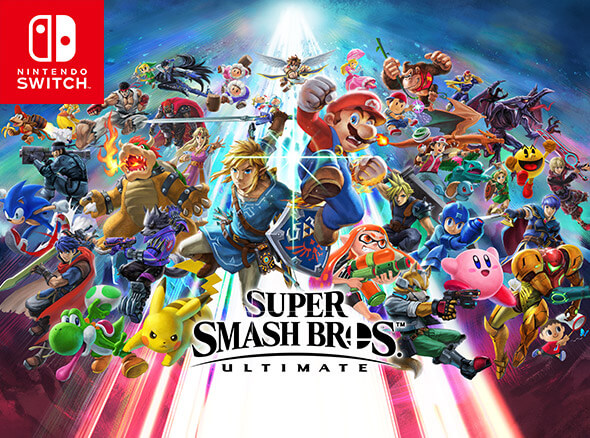 A new game built for Nintendo Switch; Super Smash Bros. Ultimate lets up to eight players square off in action-packed battles that are all about smashing beloved video game characters off the screen.
Legendary game worlds and fighters collide, with Super Smash Bros. Ultimate including every single fighter ever featured in the series' nearly two-decades run, making it one of the biggest crossover events in gaming history.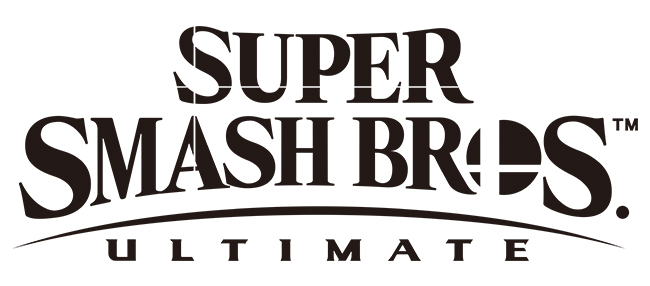 Game Details:
Platform: Nintendo Switch
Release Date: 7/12/2018
Category: Fighting Action
Franchise: Super Smash Bros.
Players: 1-2
Age Rating: PEGI 12
Publisher: Nintendo
Developer: Nintendo / Sora Ltd. / BANDAI NAMCO Studios Inc.
Languages: English, German, Spanish, French, Italian, Japanese, Korean, Dutch, Russian, Chinese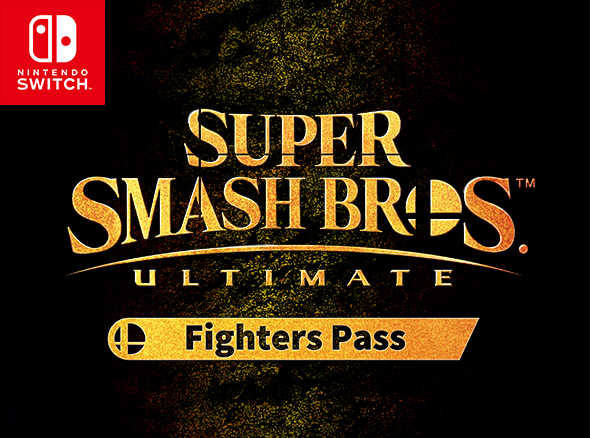 More fighters, stages and music are coming to Super Smash Bros. Ultimate as downloadable content! All content on this page is available in one bundle, the Super Smash Bros. Ultimate: Fighters Pass. Stay tuned for more info on the contents of the Fighters Pass!
You can now purchase Super Smash Bros Ultimate Fighters Pass on Nintendo Switch. Learn more >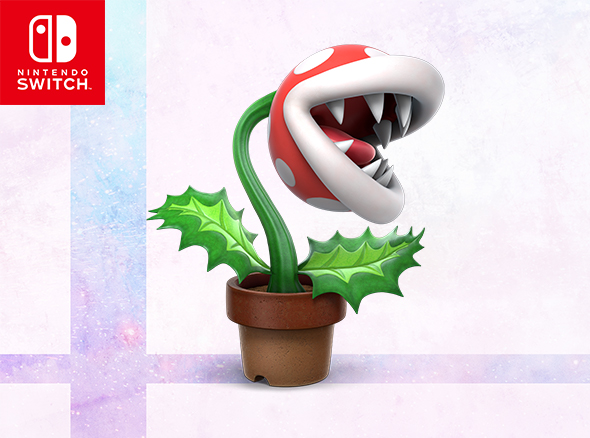 Piranha Plant from the Super Mario series is now available as fighter DLC.
You don't need to purchase this if you received a download code as a bonus for purchasing the game early. Make sure you aren't paying for something you already have!
Piranha Plant is not included in the Fighters Pass (sold separately). Learn more >