Nintendo Switch LEGO Game Pack
LEGO DC Super-Villains
Set in an expansive, open world experience within the DC Universe, the Justice League has disappeared, leaving Earth's protection to their counterparts from a parallel universe, who have proclaimed themselves as the "Justice Syndicate". Sometimes, it takes more than a hero to get the job done and it's up to the player and a crazed group of misfits to uncover the intentions of Earth's new, strange, wannabe superheroes. Joined by renowned super-villains: The Joker, Harley Quinn, Lex Luthor, Deathstroke, Killer Frost, Sinestro, and countless others from the Injustice League, players will set out on an epic adventure to ensure their villainy remains unrivaled.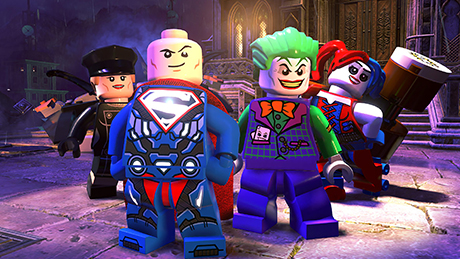 It's Good to Be Bad – The Injustice League won't stand for second-best when it comes to villainy. Never have players ventured through the LEGO universe from the unique perspective of a villain.
Custom Built Super-Villains – Players create their own unique super-villain at the start of the game or choose from pre-set villain characters who will be the main character and center of the story. The look, style, abilities and back story of their villain can be customized.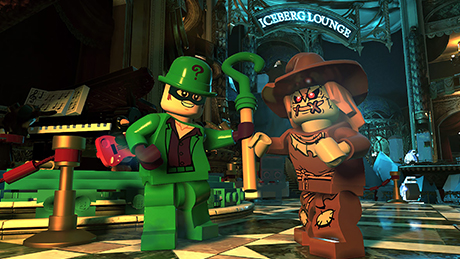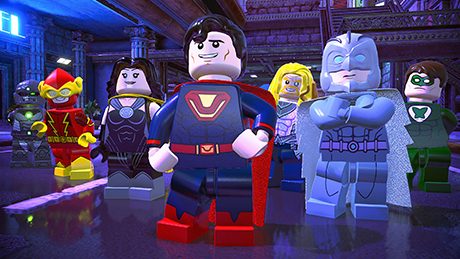 Outrageously Funny DC Comics Story – Players must fight evil with evil throughout an original, humorous story written in collaboration with DC Comics. Whether it's Graffiti Spraying the city walls or using Fear Toxins to scare characters nearby and give them a fright, super-villains have full reign to use any tricks in their arsenal to stop the Justice Syndicate's evil scheme.
New Locations to Explore – The game's main hub is set in Gotham City and Metropolis, and features other DC Comics locations and landmarks including Smallville, Hall of Doom, Hall of Justice & the Justice League Watchtower.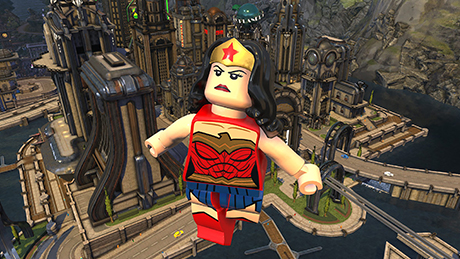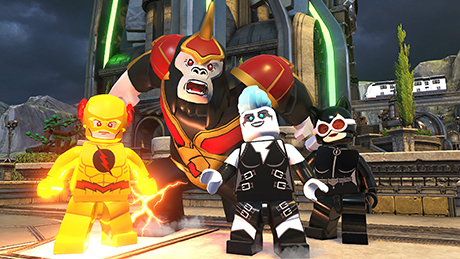 Team Up Through Co-Op Gameplay – Friends and family can join the game at any time using the two-player local co-op experiences. Players can team up in epic boss fights and more.
Product Details:
Platform: Nintendo Switch
Release Date: 19/10/2018
Category: Action-Adventure
Franchise: LEGO
Players: 1-4
Age Rating: 7
Publisher: Warner Bros. Interactive Entertainment
Developer: TT Games
Language: English
LEGO Marvel Superheroes 2
LEGO Marvel Super Heroes 2 brings your favourite heroes from the Marvel Universe and sets them on a mission of cosmic proportions. Melding Marvel with LEGO's signature humour over a extensive campaign consisting of 18 different locations, players will go head to head with the time-traveler Kang the Conqueror to save the universe!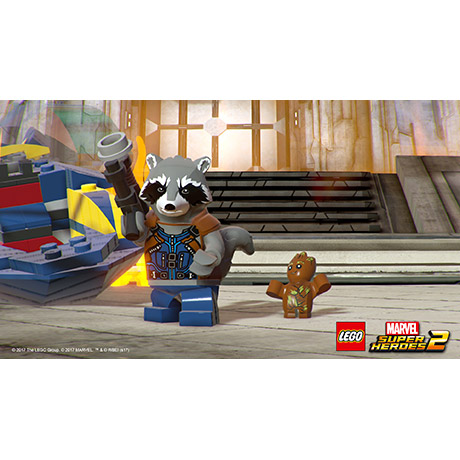 Play as your favourite superheroes such as the: Spider-man, Guardians of the Galaxy, Captain America, Thor, Hulk, Black Panther and More! See familiar places and events such as the Avenger's Mansion, the City of Wakanda, the home of the Nova Corp; Xandar, Knowhere; run by a certain talking Russian dog, Sakaar from Planet Hulk and many more! All pulled directly from your favourite comic books.
Play either by yourself in single player or bring friends for up to 4 player co-operative or competitive multiplayer battle mode or in the campaign and enjoy the comedy and gameplay that LEGO games have been known for.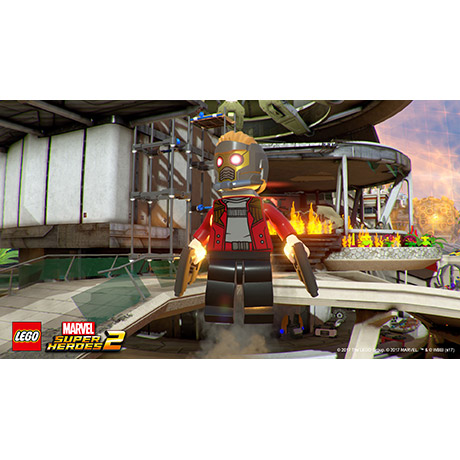 Product Details:
Platform: Nintendo Switch
Release Date: 14/11/2017
Category: Adventure
Franchise: LEGO
Players: 1-4
Age Rating: 7
Publisher: Warner Bros. Interactive
Developer: Traveller's Tales
Language: English