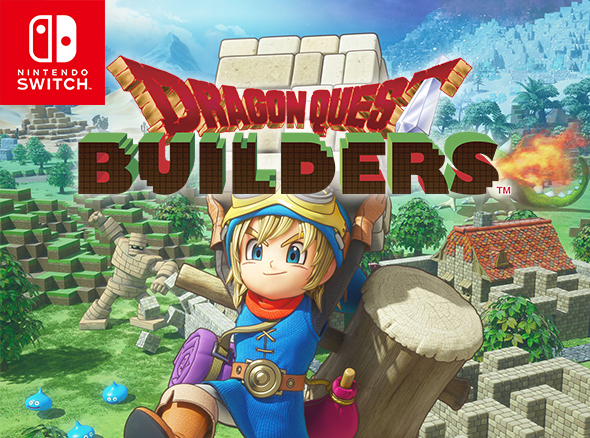 With Nintendo Switch, you can take Dragon Quest Builders with you, wherever you like! What's more, a Nintendo Switch exclusive Great Sabrecub will boost your speed and grant you special material by defeating enemies.
Master the art of construction, shape your own towns however you want, defend them from monsters, and rescue townsfolk in need. Succeed and you may just rebuild Alefgard, the very same world where the Dragon Quest series began.
Only when the wonder of imagination has been returned will mankind be able to overthrow the evil Dragonlord once and for all.

Game Details:
Platform: Nintendo Switch
Release Date: 09/02/2018
Category: Adventure Action
Franchise: DRAGON QUEST BUILDERS
Players: 1
Age Rating: PEGI 7
Publisher: Nintendo
Developer: SQUARE ENIX
Languages: English, German, Spanish, French, Italian