DAEMON X MACHINA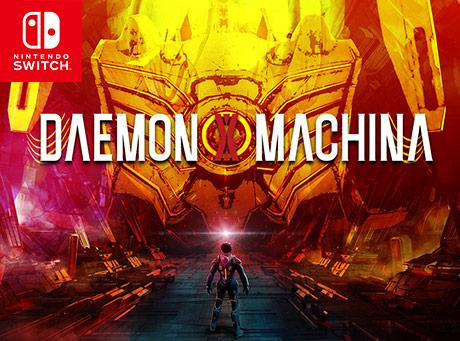 As one thing falls, another shall rise…

When the moon fell from the sky and rained destruction on the world below, mankind forged a network of powerful machinery, controlled by a sophisticated artificial intelligence, in order to help rebuild all that was lost.

But now, the spread of an energy called Femto has corrupted these once-subservient machines into a dangerous and merciless enemy known as Arms of Immortal, and humanity finds itself in a desperate battle for survival…
Mech mercenaries

In the midst of the chaos, powerful individuals emerge, seeking to harness the power of Femto energy for themselves.

To fulfil their goals they recruit the help of Outers – humans who obtained strange powers from the spread of Femto, finding themselves outcast from society as a result and who now work as guns-for-hire.

As a skilled Outer, pilot your very own weaponised suit known as an Arsenal, lead the fight against the Arms of Immortal, and discover the truth behind the all-consuming war that rages across the land.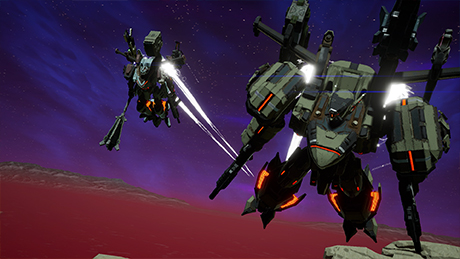 Suit up

Mount your Arsenal and vanquish the enemy at all costs in action-packed, objective-based missions. Patrol the skies and unleash hellfire from above with heavy-duty, shoulder-mounted weaponry, or descend to ground level to face enemy combatants in one-on-one melees.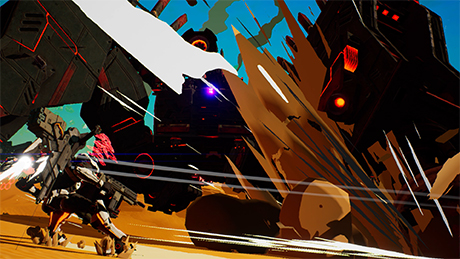 Equipped for anything

Forage stronger armour and tear more devastating weaponry from downed enemies to augment your Arsenal's capabilities on-the-fly.

A new level of customisation freedom allows you to seamlessly switch up your tactical approach mid-battle, so you always stay one step ahead of your opponents.

You can also upgrade the abilities of your Outer – such as movement speed and jumping ability – and learn entirely new skills, which will all be reflected in the performance of your Arsenal, too.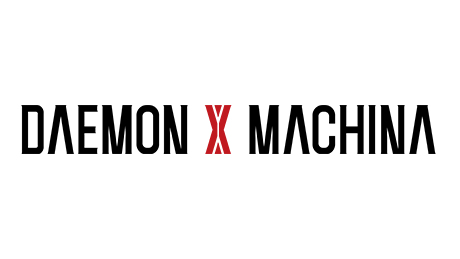 Anytime, anywhere, with anyone

Don't let up! Wage the war against the machines wherever you go, thanks to the versatile play modes of Nintendo Switch. Local and online* co-operative multiplayer modes let you team up and take the fight to the enemy, no matter where you are!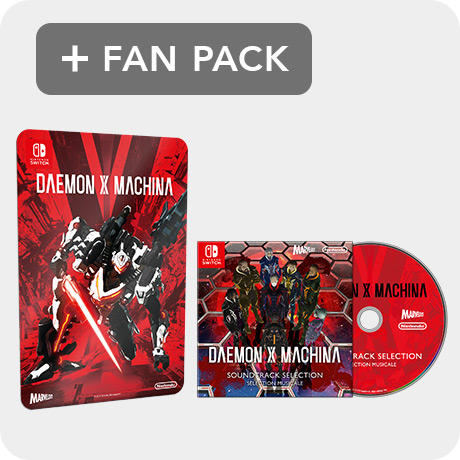 Order DAEMON X MACHINA from the Nintendo Official UK Store and you will receive a free exclusive DAEMON X MACHINA Metal Plate (measuring 14x20cm) and the CD Soundtrack Selection which contains 5 tracks from DAEMON X MACHINA, Perfect for fans of the game!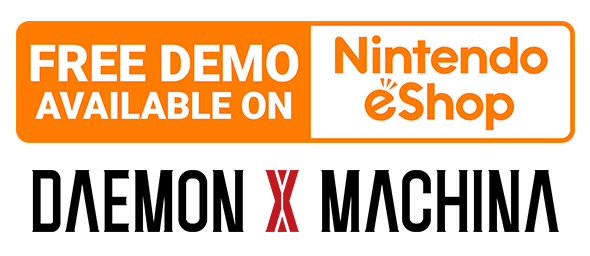 Free demo available

A free demo of DAEMON X MACHINA is now available. Experience ten complete missions, including two available in co-op via local wireless, then transfer your progress over to the full game from September 13th! You can download it from Nintendo eShop on your Nintendo Switch, or via the game page on www.nintendo.co.uk – just sign in and press the 'Download demo' button to get started!
Product Details
Platform: Nintendo Switch
Release Date: Friday 13th September 2019
Category: Action
Franchise: DAEMON X MACHINA
Players: 1
Age Rating: 12
Publisher: Nintendo
Developer: Marvelous Entertainment
Language: TBC