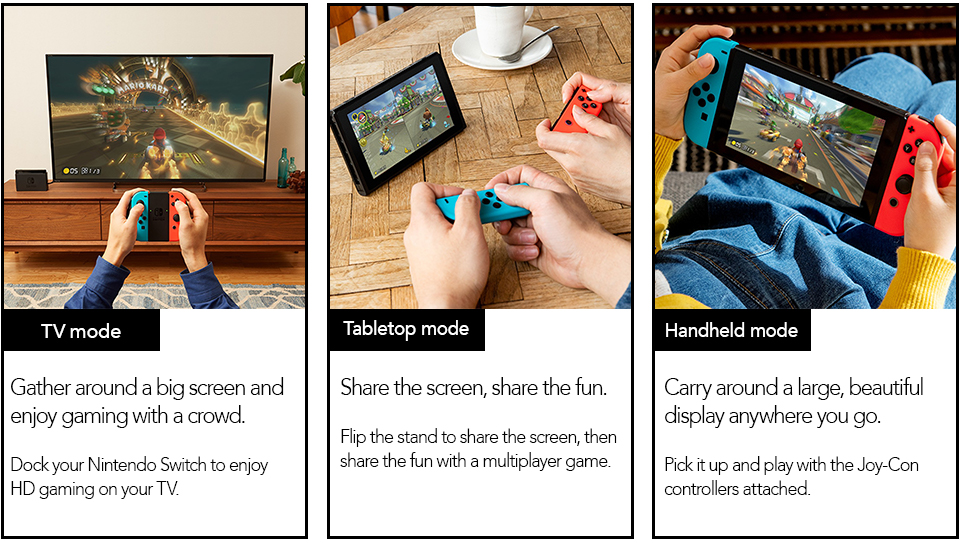 Console box includes:
Nintendo Switch Console
Nintendo Switch Dock
Joy-Con (L) Neon Blue
Joy-Con (R) Neon Red
Joy-Con Grip
Joy-Con Wrist Straps
High Speed HDMI Cable
Nintendo Switch AC Adapter
The Legend of Zelda: Breath of the Wild Game
The Legend of Zelda Analogue Caps (*additional Joy-Cons not included with analogue caps)
Nintendo Switch Hard Pouch - Elite Edition


Nintendo Switch Online

Enhance your Nintendo Switch gaming experience with the Nintendo Switch Online service and enjoy competitive and co-operative online gaming with friends and rivals from all around the world in supported Nintendo Switch titles, such as Mario Kart 8 Deluxe and Splatoon 2. Online play requires paid online membership. Join via Nintendo eShop and receive a 7-day free trial (Individual Membership only). Learn more >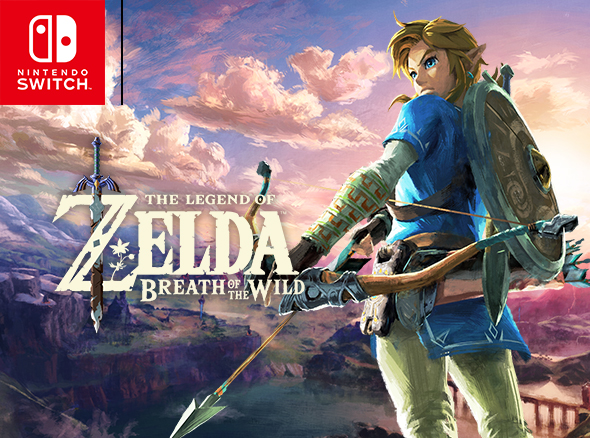 The Legend of Zelda: Breath of the Wild

Prepare for the biggest The Legend of Zelda adventure yet, with an open-air style that breaks new boundaries while honouring the origins of the acclaimed series.

Explore a world of unprecedented size and discover more than 100 puzzle-filled shrines, plus a wide variety of weapons, outfits, and gear. Players won't want to stop playing, and they won't have to, since Nintendo Switch allows them to continue the adventure anywhere, anytime.

This is the Nintendo Switch version of The Legend of Zelda: Breath of the Wild. Learn more >