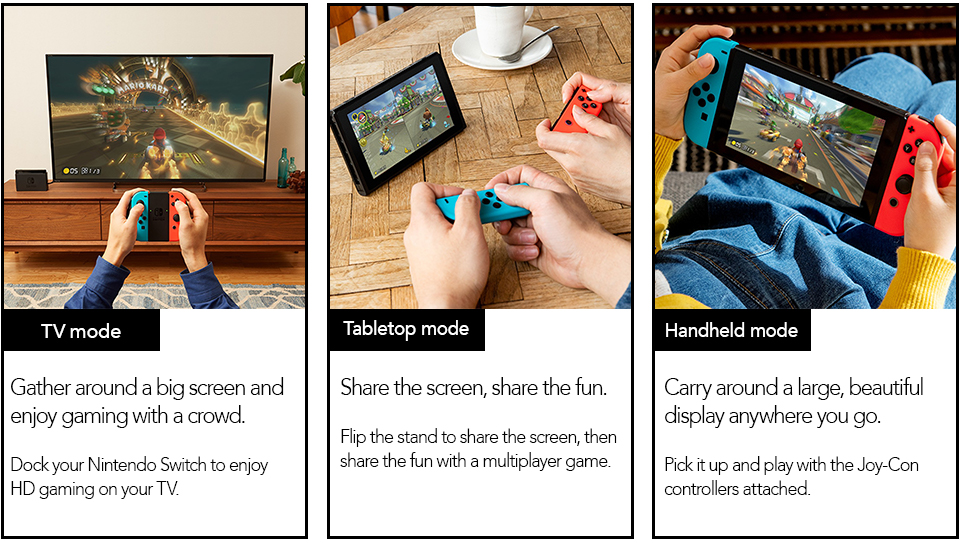 Console box includes:
Nintendo Switch Console
Nintendo Switch Dock
Joy-Con (L) Neon Blue
Joy-Con (R) Neon Red
Joy-Con Grip
Joy-Con Wrist Straps
High Speed HDMI Cable
Nintendo Switch AC Adapter
Super Smash Bros. Ultimate Game
Nintendo Switch Pikachu Battle Pad
Nintendo Switch Hard Pouch - Elite Edition


Nintendo Switch Online

Enhance your Nintendo Switch gaming experience with the Nintendo Switch Online service and enjoy competitive and co-operative online gaming with friends and rivals from all around the world in supported Nintendo Switch titles, such as Mario Kart 8 Deluxe and Splatoon 2. Online play requires paid online membership. Join via Nintendo eShop and receive a 7-day free trial (Individual Membership only). Learn more >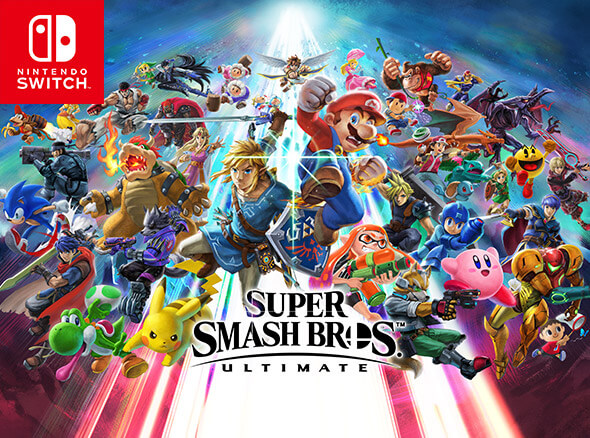 Super Smash Bros. Ultimate

A new game built for Nintendo Switch; Super Smash Bros. Ultimate lets up to eight players square off in action-packed battles that are all about smashing beloved video game characters off the screen.
Legendary game worlds and fighters collide, with Super Smash Bros. Ultimate including every single fighter ever featured in the series' nearly two-decades run, making it one of the biggest crossover events in gaming history. Learn more >