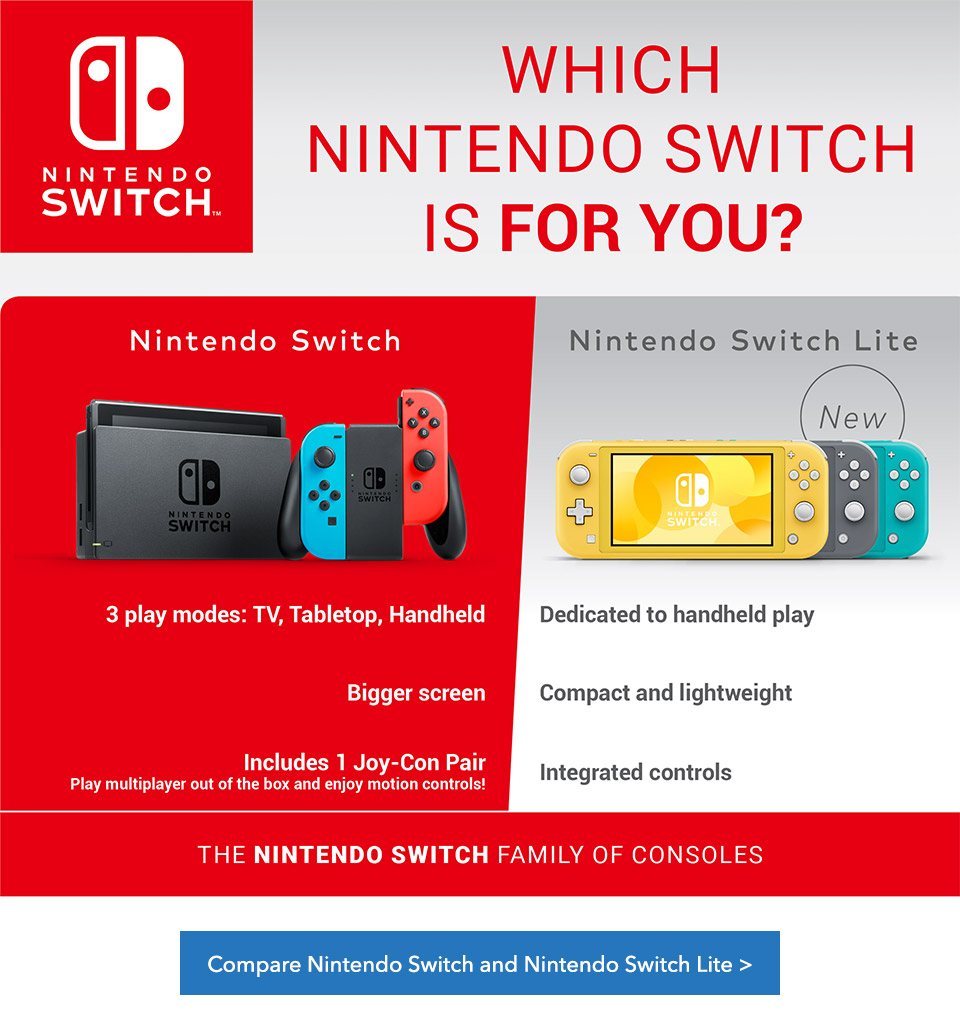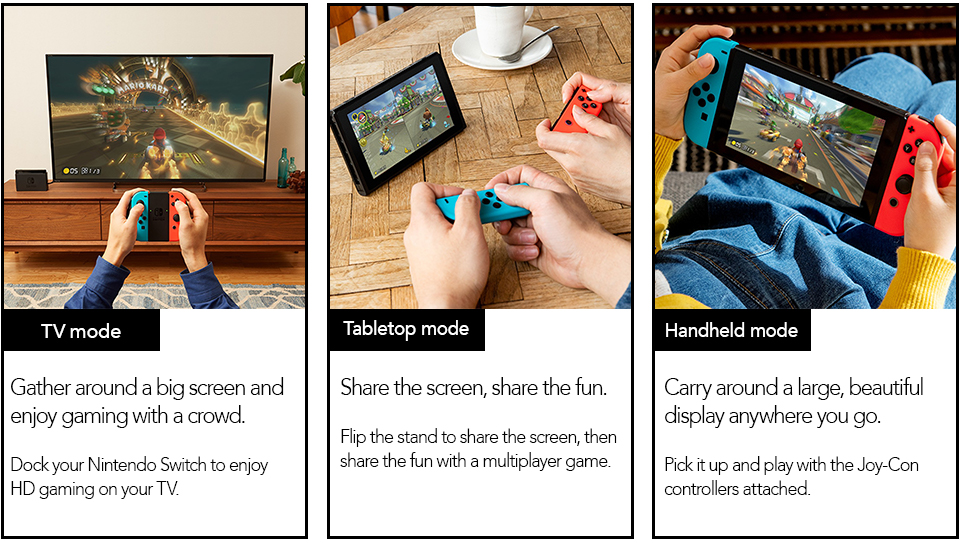 Console box includes:
Nintendo Switch Console
Nintendo Switch Dock
Joy-Con (L) Neon Blue
Joy-Con (R) Neon Red
Joy-Con Grip
Joy-Con Wrist Straps
High Speed HDMI Cable
Nintendo Switch AC Adapter
Super Mario Odyssey Game
Plush Cappy Hat
Nintendo Switch Hard Pouch - Elite Edition


Nintendo Switch Online

Enhance your Nintendo Switch gaming experience with the Nintendo Switch Online service and enjoy competitive and co-operative online gaming with friends and rivals from all around the world in supported Nintendo Switch titles, such as Mario Kart 8 Deluxe and Splatoon 2. Online play requires paid online membership. Join via Nintendo eShop and receive a 7-day free trial (Individual Membership only). Learn more >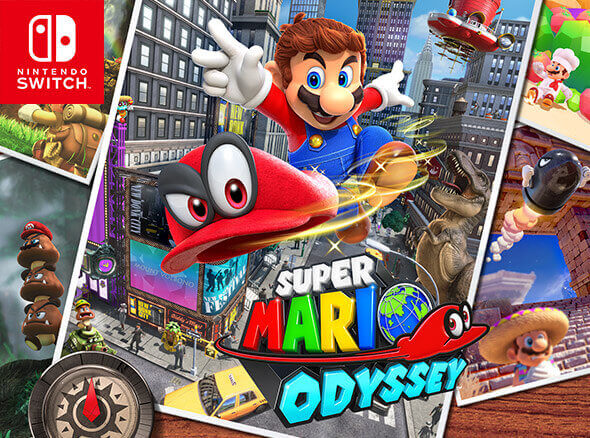 Super Mario Odyssey

Get ready to be whisked away to strange and amazing places far from the Mushroom Kingdom in this massive 3D sandbox adventure. Join Mario as he embarks upon a globe-trotting quest to rescue Princess Peach from Bowser's wedding plans!
Thanks to his new friend, Cappy, Mario has brand-new moves for you to master, like Cap Throw, Cap Jump and Capture. With capture, Mario can take control of all sorts of things, including objects and enemies! Learn more >