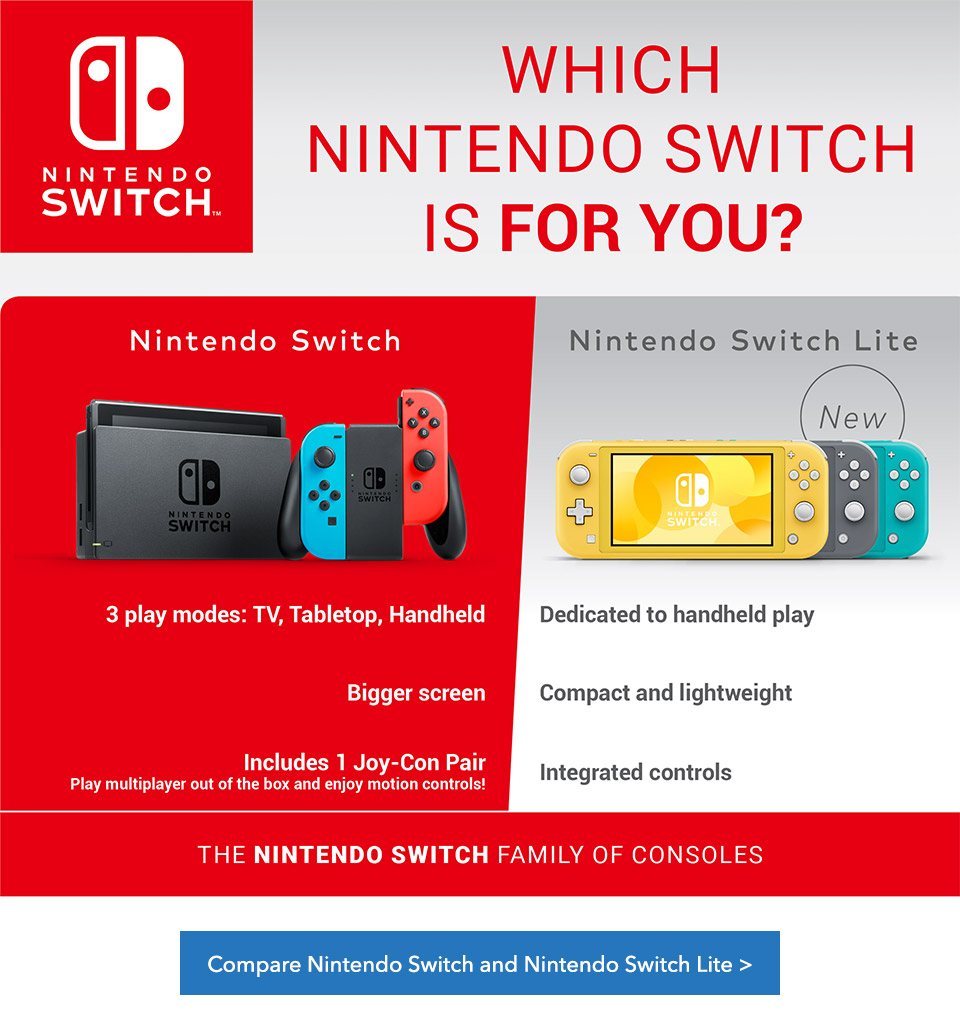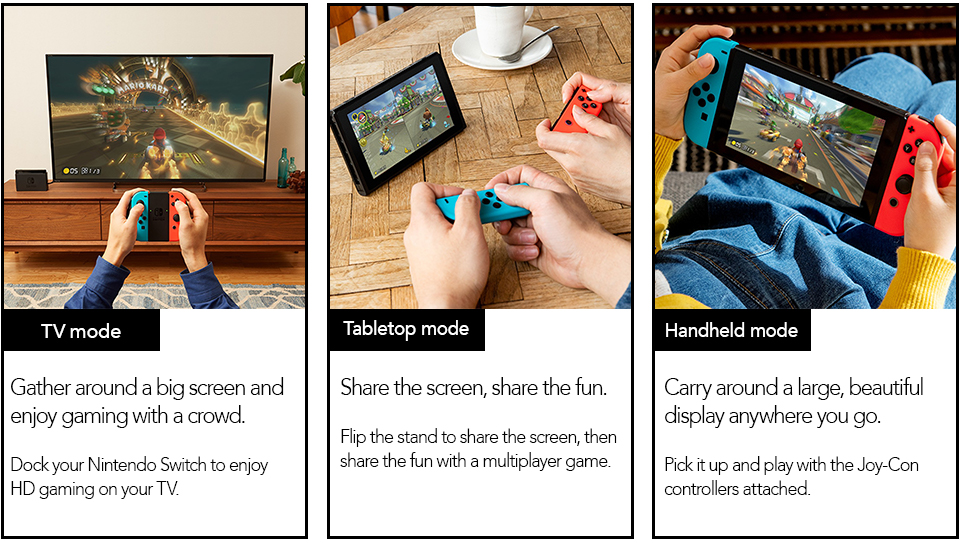 Nintendo Switch Online

Enhance your Nintendo Switch gaming experience with the Nintendo Switch Online service and enjoy competitive and co-operative online gaming with friends and rivals from all around the world in supported Nintendo Switch titles, such as Mario Kart 8 Deluxe and Splatoon 2. Join via Nintendo eShop and receive a 7-day free trial (Individual Membership only). Learn more >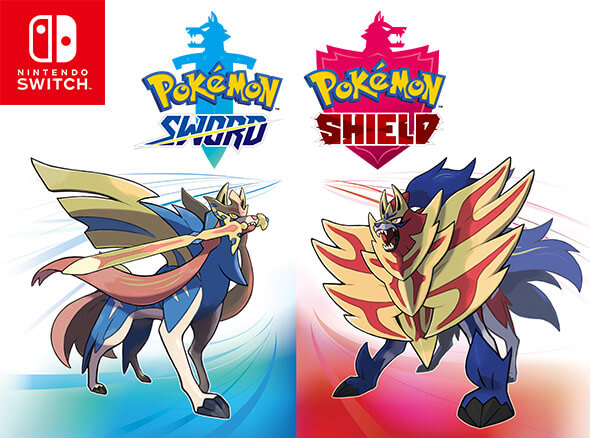 A whole new Pokémon RPG adventure awaits in Pokémon Sword and Pokémon Shield. In this all new adventure, you'll encounter new and familiar Pokémon as you catch, battle, and trade Pokémon while exploring new areas and uncovering an all-new story.
Get ready to discover Galar, an expansive region with diverse environments, from a peaceful countryside and contemporary cities to a thick forest and snow-covered mountains. The people and Pokémon who live here work together closely to develop the industries within it.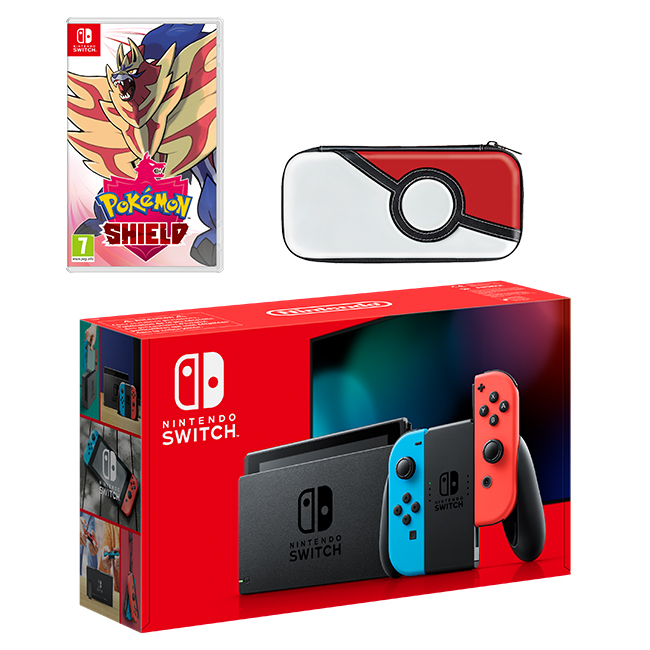 Console Pack includes:
Nintendo Switch Console
Nintendo Switch Dock
Joy‑Con (L) Neon Blue
Joy‑Con (R) Neon Red
Joy‑Con Grip
Joy‑Con Wrist Straps
High Speed HDMI Cable
Nintendo Switch AC Adapter
Pokémon Shield game
Nintendo Switch Poké Ball Case