Nintendo Labo Toy-Con 01: Variety Kit: Replacement Pack (Full Variety Kit without Software)
This kit is for anyone who has lost or damaged part of their Nintendo Labo kit and needs a full replacement for all the Toy-Cons contained in the Variety Kit. For use with Nintendo Labo Toy-Con 01: Variety Kit.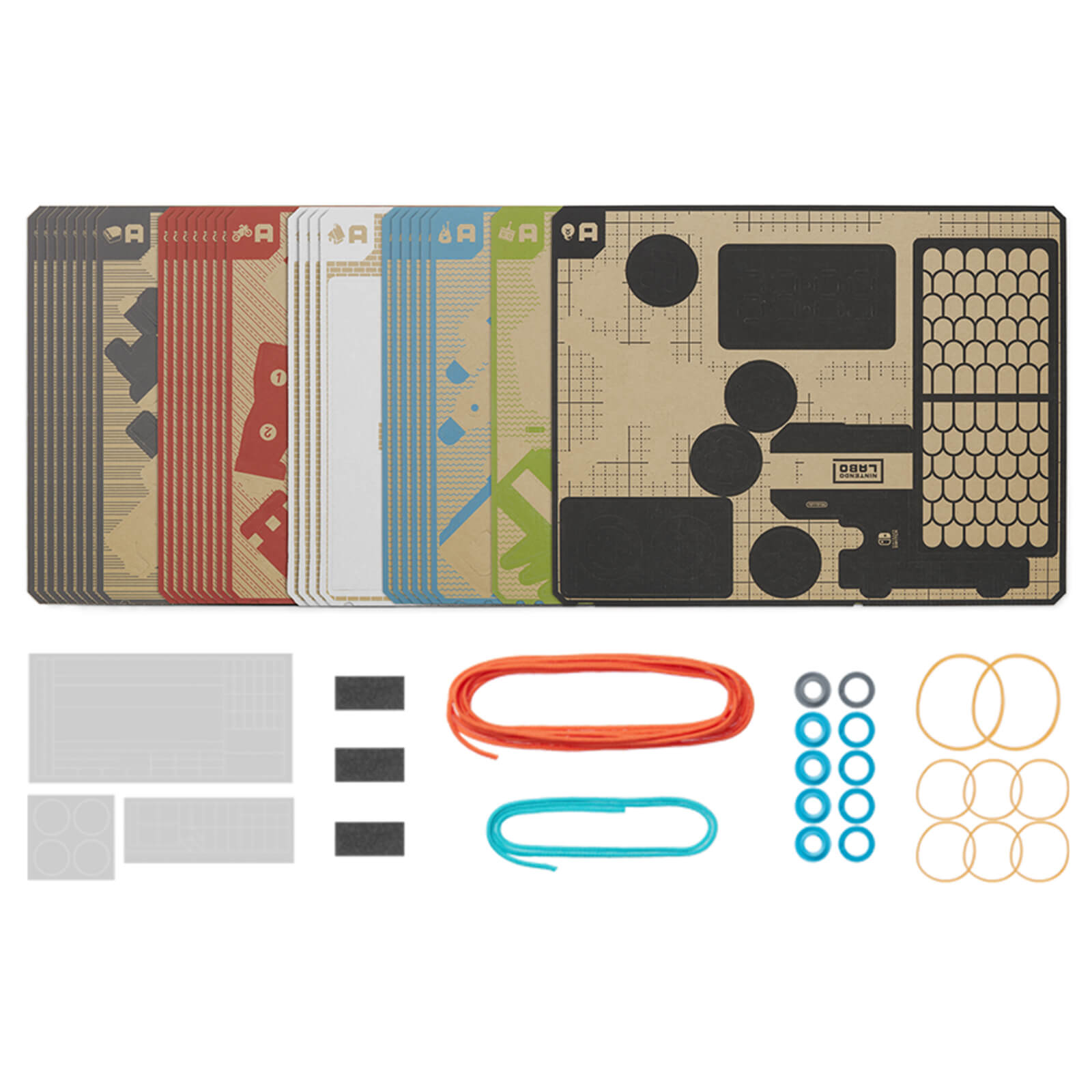 Box Contents:
Cardboard sheets | 28
Reflective sheets | 3
Sponge sheets | 3
String (blue) | 1
String (orange) | 1
Eyelet set (grey) | 1
Eyelet sets (blue) | 4
Rubber bands* (large) | 2 + spares
Rubber bands* (small) | 6 + spares
* Made from natural rubber.
Warning: Do not expose Nintendo Labo to fire, high temperatures or direct sunlight as doing so could result in injury or damage. Adults should supervise the use of this product by children.