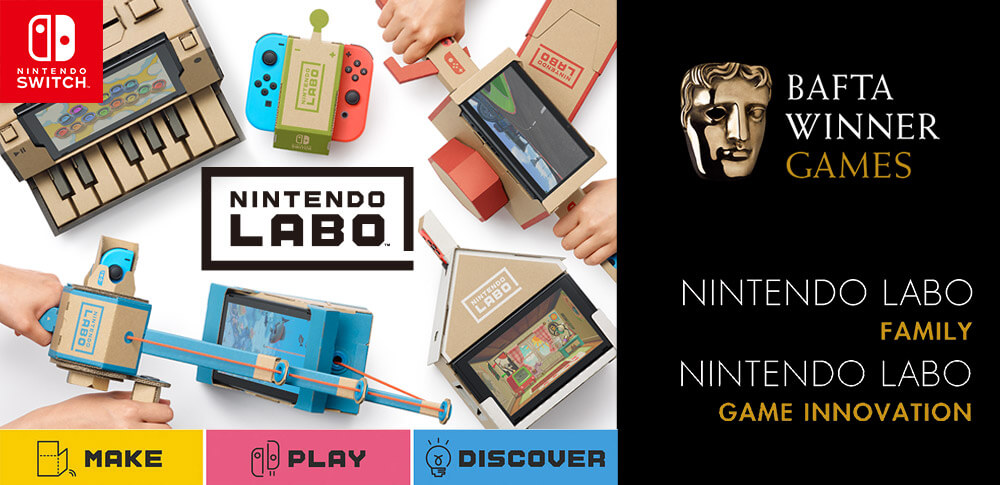 Nintendo Labo

A new way to play. Introducing Nintendo Labo, a new line of interactive make, play and discover experiences designed to inspire creative minds and playful hearts alike. By assembling sheets of cardboard into a variety of shapes called Toy-Con, and combining them with the Nintendo Switch console you can bring them to life!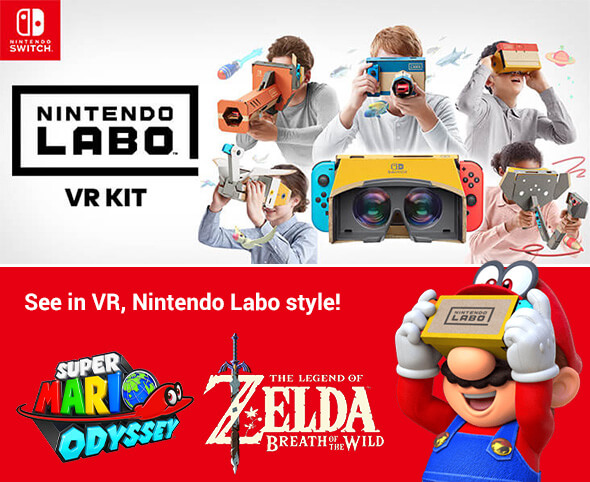 A brand new VR experience for all the family!

Experience a new dimension of Nintendo Labo with the launch of the Nintendo Labo: VR Kit for Nintendo Switch on 12th April, which combines the innovative physical and digital gameplay of Nintendo Labo with basic VR technology to create a simple and shareable virtual reality experience for kids and families.

See Super Mario Odyssey and The Legend of Zelda: Breath of the Wild in VR, Nintendo Labo style! These Nintendo Labo experiences will be available via free software updates on 26th April.