The Legend of Zelda: Tri Force Heroes
In this journey, three players team up – each as Link – to cooperatively make their way through inventive dungeons and battle bosses. Use the new Totem mechanic to stack three Links on top of each other to reach higher grounds and solve puzzles.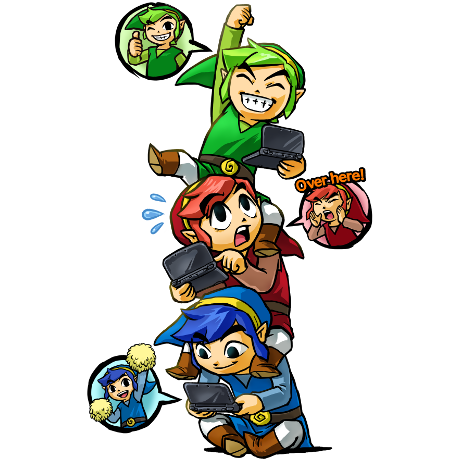 Team up with two other players in multiplayer mode via local wireless connection, online* and with Download Play**.
Choose from a set of emoticons to communicate with each other while playing in the three-player multiplayer mode.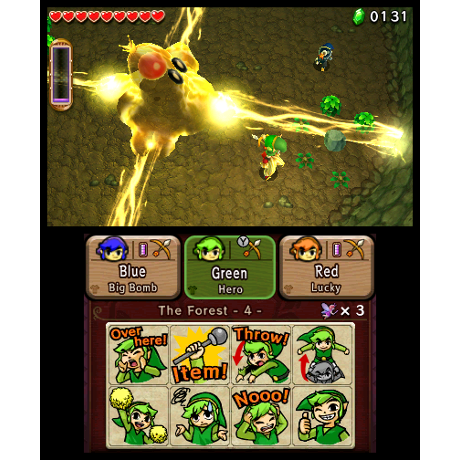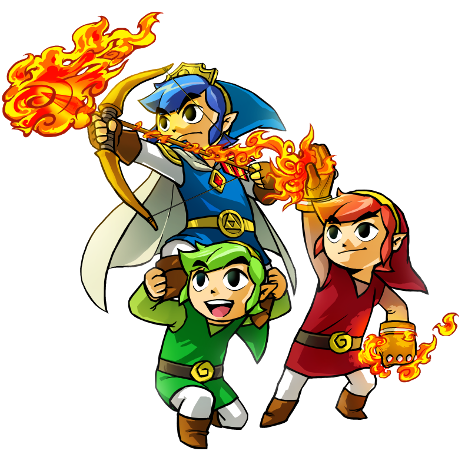 Collect loot to create wearable outfits, each with a different boost or ability.
Single-player mode allows the player to rent two paper dolls to take along to complete the team of three and face challenges in dungeons.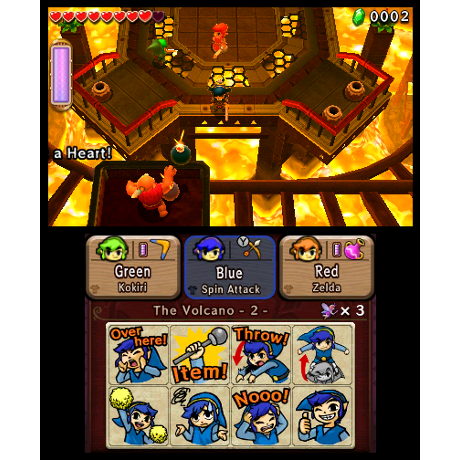 Product Details: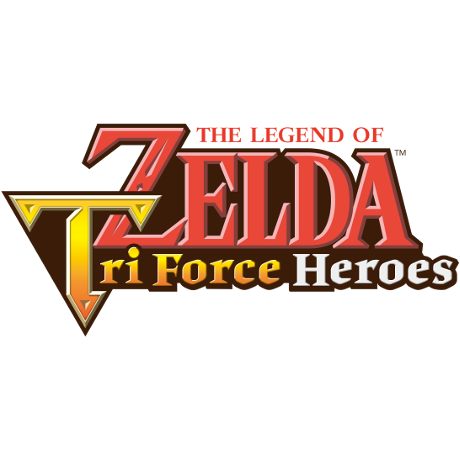 Platform: Nintendo 3DS
Release Date: 23/10/2015
Category: Action Adventure
Players: 1 or 3
Age Rating: 12 and over
Publisher: Nintendo
Developer: Nintendo
Languages: English
*Wireless internet access required. Acceptance of the network related terms and privacy policies required. **Please note: Download Play requires each player to have a Nintendo 3DS, Nintendo 3DS XL or Nintendo 2DS system, sold separately.