The software series is divided into three different volumes, and each one covers several different reading levels to help your child learn their letters and sounds in an easy and natural way, while still providing a challenge. At each level, your child will listen, record and write using the fun, interactive features of their Nintendo 3DS or 2DS. As they progress they'll earn rewards that encourage them to achieve more, such as a Stamp Book and Vocabulary Cards. They can even share their development with other players through StreetPass!
Oxford Reading Tree is a comprehensive, much-loved reading programme that is part of the National Curriculum and has taught millions of children to read through stories full of magic, adventure and familiar popular characters. Packed with games devised by educational experts that are both motivational and rewarding, Phonics Fun with Biff, Chip & Kipper take scenes and illustrations from the well-respected series of books, and uses the same synthetic phonics method, which introduces individual letter sounds to children before blending them together to read a word.
Each volume contains over 30 books in one tiny game cartridge and comes bundled with a special Parent Guide - a collaboration of Nintendo & Oxford University Press - that works in conjunction with the software.
Volume 1 covers Oxford Reading Tree stages 1, 1+ and 2 suitable for ages 3-4. Volume 2 covers Oxford Reading Tree stages 3 and 4 suitable for ages 4-5. Volume 3 covers Oxford Reading Tree stages 5 and 6 suitable for ages 5-6.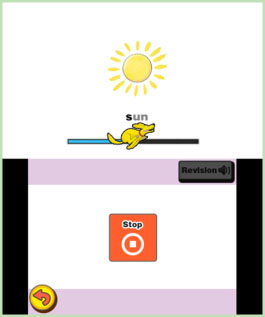 Sounds and Letters
Look & Listen (Levels 1 to 5M)
Look & Listen builds connections between sounds and images. Your child will look at a picture, then tap the Touch Screen to hear the word. At later levels, showing the word written alongside the picture and sound builds links between spelling patterns and sounds.
Listen & Tap (Level 1)
This exercise practises the sounds learnt during Look & Listen by asking your child to find the right sound in a picture scene from the Oxford Reading Tree series. It encourages your child to learn how every sound is related to an object, event or feeling.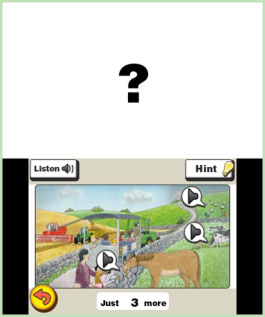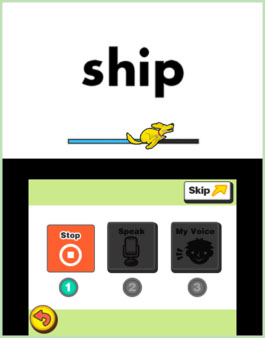 Say the Sounds (Level 1) and Try Saying It (Levels 1+ to 5M)
In Say the Sounds, your child will have a go at repeating the sounds they have heard, developing their understanding of the sounds they hear every day. In Try Saying It your child practises pronouncing words with the sounds they have already learnt.
Same Sounds (Levels 1+ to 5M)
Same Sounds shows your child how the same sound appears in lots of different words, and that a sound can be spelt in different ways (for example rain and day). In higher levels, your child will also encounter two different sounds that are spelt in the same way (for example school and chef).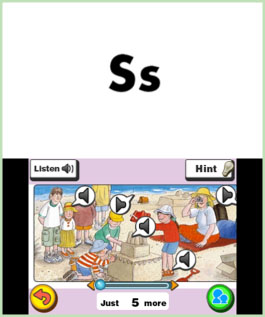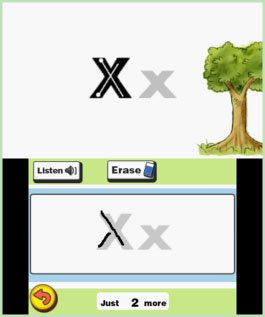 Listen & Write (Levels 1+ to 5M)
In Listen & Write your child will practise writing the sounds they have been hearing and saying by following the examples shown on the screen. Each time an example is written correctly, a tree on the top screen will grow a little.
Listen & Choose (Levels 1+ to 5M)
In this exercise your child will listen to a word and then search for the matching object in the picture. Listen & Choose offers a way of practising all the sounds and words in each book, before your child is ready to move on to the next book.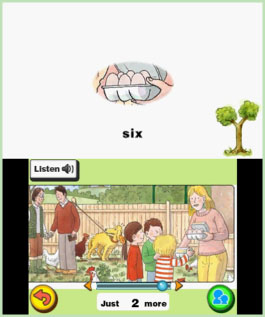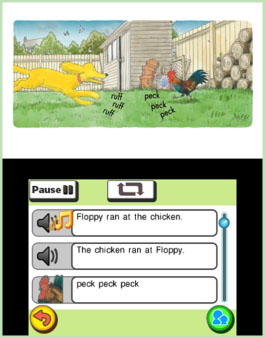 Fiction
Story Time (Levels 1+ to 5)
Now your child has practised all their sounds and letters, enjoy reading the exciting adventures of Biff, Chip, Kipper and Floppy! The story is read aloud, and your child can read along with the voiceover at their own pace.
Read Aloud (Levels 1+ to 5)
Read Aloud lets your child practise their reading skills by reading the story out loud, sentence by sentence.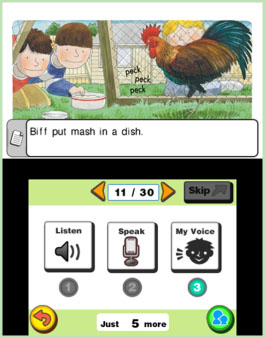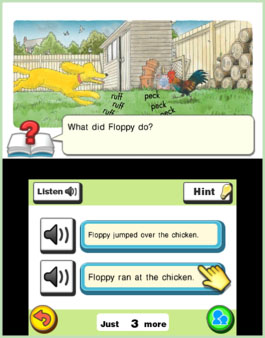 Story Questions (Levels 1+ to 5)
Time for a little quiz about the story you and your child have just read! Questions about the story will appear on the top screen, and your child can answer by choosing one of the options on the Touch Screen.
Do You Remember?
Practise the key words from the story in Do You Remember? Your child must listen carefully to a word, and pick the right option from those shown on the Touch Screen.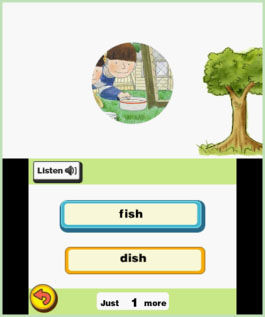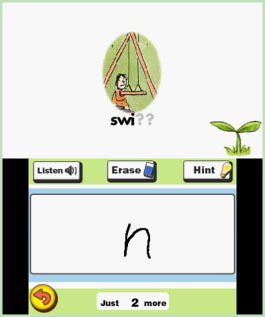 Try Writing It (Levels 1+ to 5)
In this final exercise your child has to put together everything they have learnt about the correspondence between sounds and letters! Listen to a word, then use the stylus to write it on the Touch Screen, letter-by-letter.
Non-Fiction (Levels 1+ to 6)
The Non-Fiction books provide your child with an enjoyable and interesting way to learn more about the world and at the same time practise their reading skills.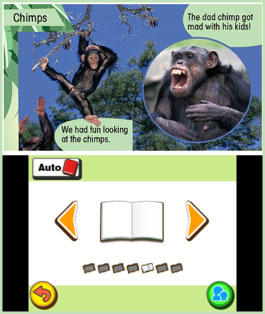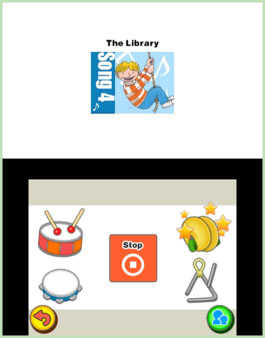 Let's Sing (Levels, 1, 3 and 5)
Increase your child's confidence through entertaining songs. You and your child can choose to just listen, but singing along will certainly be more fun! You can also tap the instruments along to the music using the Touch Screen.