Donkey Kong Country Returns 3D
It's time to go ape as the swinging king of the jungle Donkey Kong and simian sidekick Diddy Kong come back for more giddy antics and platform play. Donkey Kong Country Returns 3D brings an enhanced version of the brilliant Wii game Donkey Kong Country Returns and gives it a brand new 3D makeover.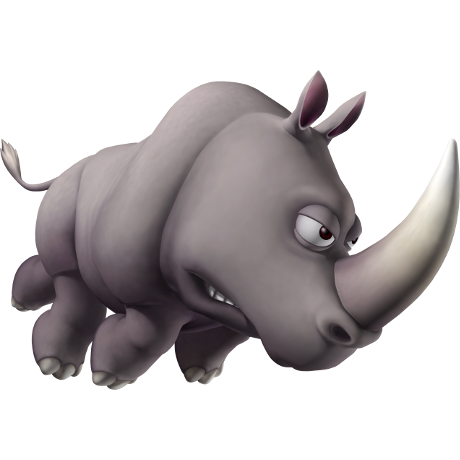 Available to buy now or download from the Nintendo eShop, Donkey Kong Country Returns 3D hits the Nintendo 3DS family of handhelds exclusively and gives fans of the franchise something to run, jump, race and roll around about! You'll need to traverse the platforms and environments of Donkey Kong Island if you are to rescue our hero's beloved stash of bananas from the troublesome Tiki Tak Tribe
You'll need to grab as many banana bunches as you can, while riding rockets and rhinos, avoiding tricky traps and perilous pitfalls, and stomping all your enemies as you go. In addition, you'll have to familiarise yourself with Donkey Kong and Diddy Kong's special individual skills in order to switch between them and overcome all the obstacles that come your way. This might mean using Diddy to hop on to Donkey Kong's shoulders and using the Barrel Jet to hover over large gaps. Either that, or just roll your way to victory by trampling everything in your path.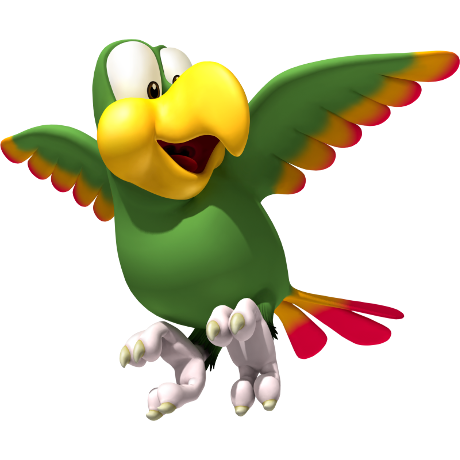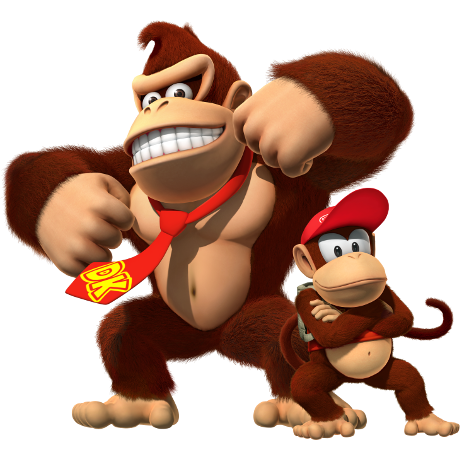 Whether you download or buy Donkey Kong Country Returns 3D, you can expect the kind of classic 2D platforming play that has made the series such a hit, as well as new things to enjoy. As you tear through the trees, blaze across beaches and leap from place to place, remember to look out for things to collect around you. Grab the letters that spell K-O-N-G, snaffle puzzle pieces hidden across each stage and unlock all sorts of extra content and difficult Trophy levels. If you manage to unlock and complete all of these, there are even more special surprises that await you.
Play alone or team up together when you buy or download Donkey Kong Country Returns 3D in Local Play and barrage your opponents with Diddy's very own Peanut Popgun. You can also hover using the Barrel Jet or slam your enemies with the Donkey Kong Ground Pound. If that doesn't work, why not try doing a Barrel Roll? Of course, if you want to play in Original Mode you can, but there is also the fabulous New Mode that gives you three hearts each instead of two – just in case you need help doing the Kong-a for a bit longer!
Product Details: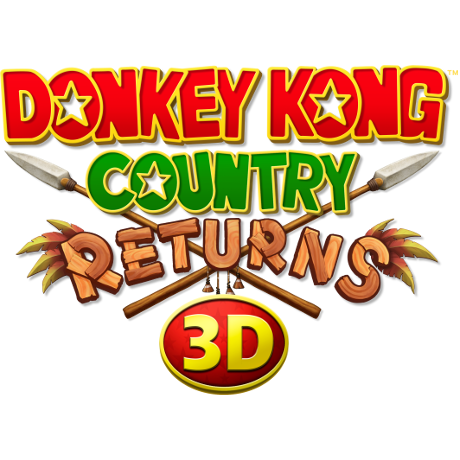 Platform: Nintendo 3DS
Release Date: 29/06/2018
Category: Platformer
Multiplayer Mode: Simultaneous
Players: 1 - 2
Age Rating: 3 and over
Publisher: Nintendo
Developer: Nintendo
Languages: English, French, German, Italian, Spanish