Monster Hunter 4 Ultimate
You are a wandering hunter who, after arriving at a small town, decides to earn bounties from the local guild by vanquishing troublesome creatures wandering the land. Some are small and paltry, others are gargantuan and momentous, but all bring rewards as they can be carved for raw materials used to craft weapons and armour. Equip yourself well, then learn your quarry's attack patterns and behaviours, and you'll emerge victorious. Each beast has unique weak points, so strategy and planning are your watchwords.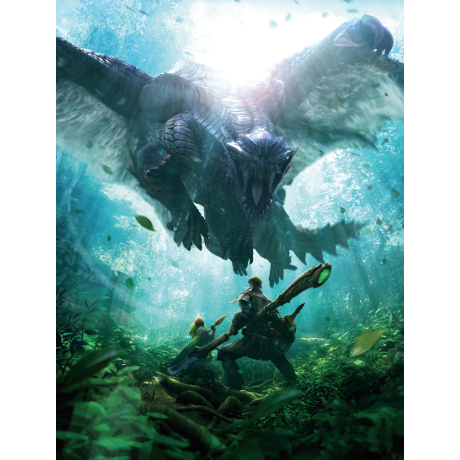 As you begin your voyage, you'll discover Monster Hunter 4 Ultimate brimming with fresh features: explore vast landscapes through a narrative thread, as you voyage with a travelling caravan to discover new villages and people. As the environments become steeper, you'll reach greater heights – use elevation to your advantage by ascending walls and ledges, then unleash the new jump attack on your foes!
Battle is as tactical as ever: learn monsters' movements and attacks to gain the upper hand. One new weapon in the war is the ability to ride large monsters: launch yourself onto your target and land a flurry of blows, while holding on for your life! But beware – the tide can turn quickly, as larger enemies cause the ground beneath you to crack and tilt! Be careful not to slip as you might slide into the next area! Enemies can even be infected by a strange virus which turns them feral: expect more aggressive, faster and downright dangerous beasts than ever before!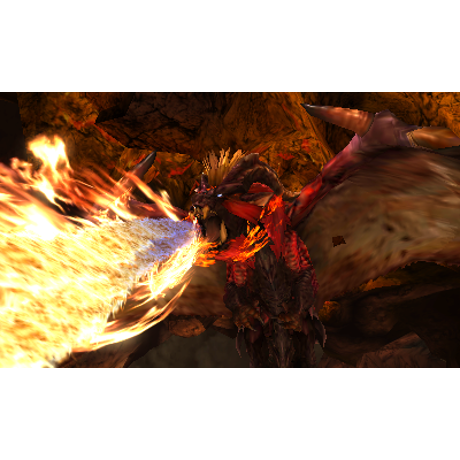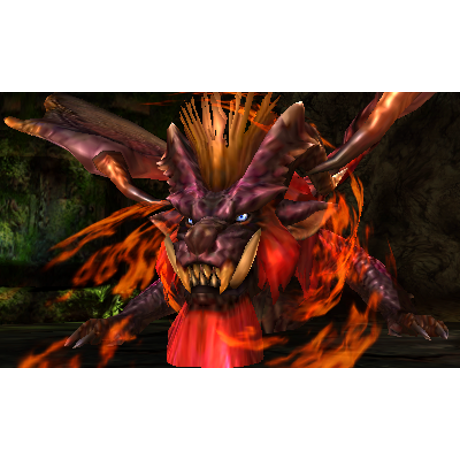 Favourite monsters return, such as Tigrex, along with the series' largest ever fauna to hunt and take down. Prepare for behemoths such as Gore Magala, a terrifying, jet-black wyvern, or Seltas and Seltas Queen, a pair of imposing insects that co-ordinate and combine airborne assaults for devastating effect! You'll need support options at your fingertips, and the Touch Screen can be configured for speedy access to field maps, weapons and items – lock onto the main target, too, to train your attacks accurately during the heat of battle. Felynes provide further help, accompanying you on your quest, each with unique, adaptable equipment and skillsets.
The action is deeper and more strategic than ever before: with a more vertical world to explore, fresh species of colossal monster to defeat, plus upgraded moves and equipment. Whether you choose to quest solo or team up with friends over the Internet or Local Play, Monster Hunter 4 Ultimate on Nintendo 3DS and 2DS is an adventure of epic proportions just waiting to be discovered!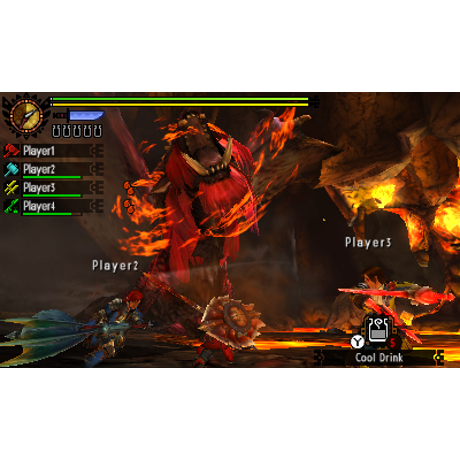 Product Details: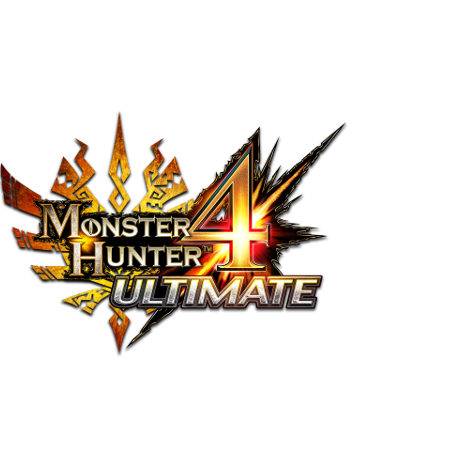 Platform: Nintendo 3DS
Release Date: 13/02/2015
Category: Action, RPG
Players: 1-4
Multiplayer Mode: Simultaneous
Age Rating: 12 and over
Publisher: Capcom
Developer: Capcom
Languages: English