Nintendo 2DS Special Edition: Pokémon Sun
Designed with affordability in mind, the Nintendo 2DS is the perfect entry level console.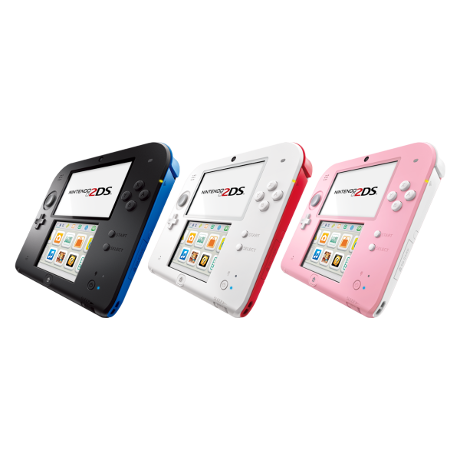 The Nintendo 2DS plays all your favourite Nintendo 3DS games without the optional stereoscopic 3D function. It is also backwards compatible, so you also have the entire library of Nintendo DS games to replay or discover!
amiibo are interactive figures and cards that work with your games, unlocking surprising new features with just a tap!With the NFC Reader/Writer accessory (sold separately), you can use amiibo on your Nintendo 2DS systems.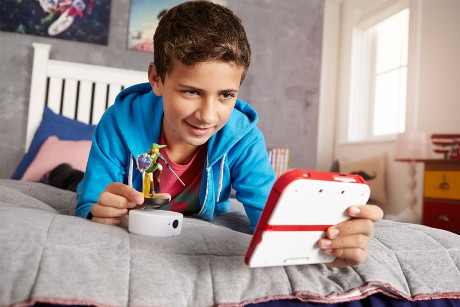 Pokémon Sun
Pokémon Sun and Pokémon Moon are coming to Nintendo 3DS family systems, with a new world, new Pokémon, and new adventures to discover! There's never been a better time to dive into the world of Pokémon!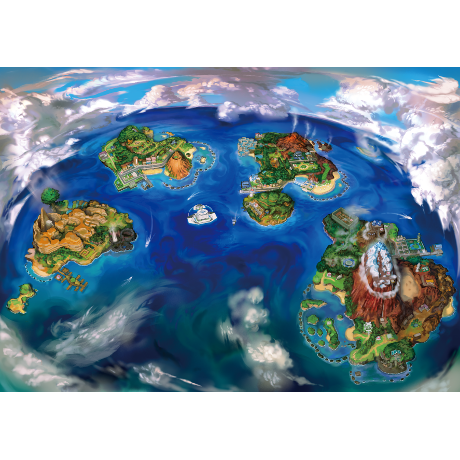 Your new adventures in Pokémon Sun and Pokémon Moon will take place on the tropical islands of the Alola region! The Alola region centers around four islands rich in natural beauty and an artificial island. Many Pokémon that have never been seen before occupy these islands.
Following in the tradition of previous games in the Pokémon series, players choose one of three special Pokémon to be their first partner. These are among the first Pokémon players will encounter in the game. In Pokémon Sun and Pokémon Moon, players will be able to choose between the newly discovered Grass- and Flying-type Pokémon Rowlet, Fire-type Litten, and Water-type Popplio.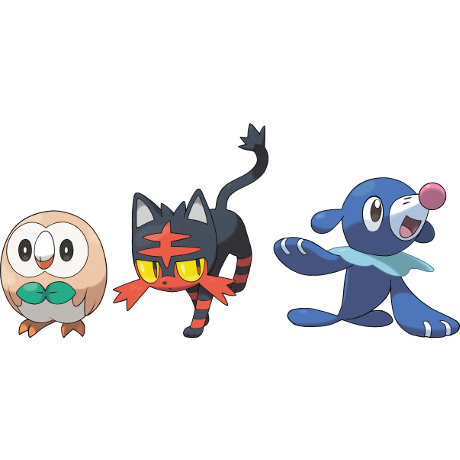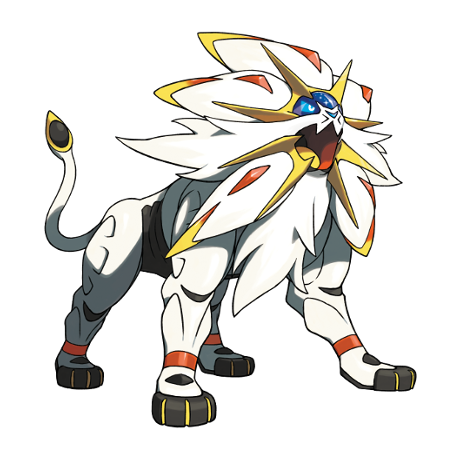 Solgaleo and Lunala hold a vital key to your adventures in Pokémon Sun and Pokémon Moon. These two Pokémon are Legendary Pokémon, and they play a crucial role in the story. But their place in the world is still wrapped in mystery!
Product Details: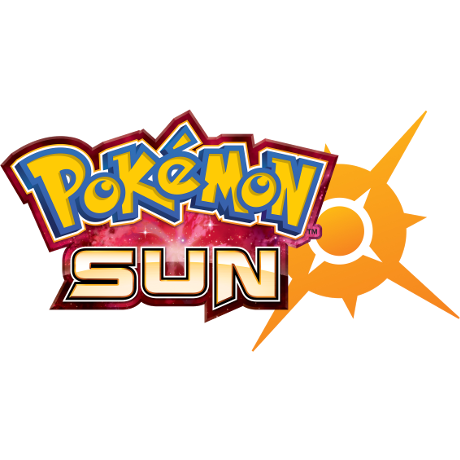 Platform: Nintendo 3DS
Release Date: 23/11/2016
Category: RPG
Players: TBD
Age Rating: 7 (Provisional)
Publisher: Nintendo
Developer: Game Freak
Languages: English
© 2016 Pokémon. © 1995–2016 Nintendo/Creatures Inc./GAME FREAK inc. Pokémon, Pokémon character names and Nintendo 3DS are trademarks of Nintendo.