Discover our range of Fighting Games on Nintendo Switch. Practice your battle skills on your own, brawl elbow-to-elbow via local multiplayer, or play against your friends via online play to see how your fighting game skills hold up! Whether you want to play as your favourite Super Smash Bros. Ultimate character, enter the arena with your Pokémon in Pokkén Tournament DX, or put your fighting skills to the test with classic fighting games like Mortal Kombat 11 or Streets of Rage 4, there's a fighting game style to suit every player who's ready for battle.
Discover
Streets of Rage 4
Amongst the best beat'em up series ever created, jammin' '90s beats and over the top street beating, the iconic series Streets of Rage comes back with a masterful tribute to and revitalisation of the classic action fans adore.

Level Up Your Fighting Game Experience!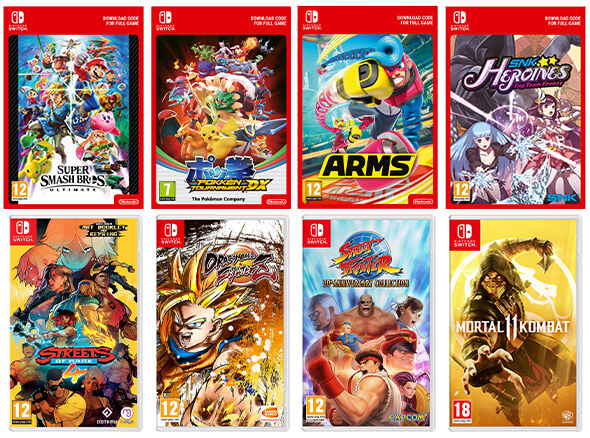 View All

From Streets of Rage 4 to Super Smash Bros. Ultimate, view the wide-range of Fighting Game titles available for the Nintendo Switch.
Shop