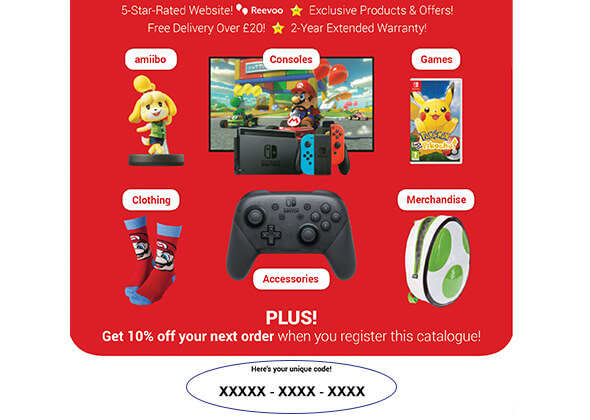 1. Where to find your discount code :
Your unique catalogue code can now be used to gain a 10% discount off you next Nintendo Official UK Store order.
You can find your unique catalogue code on the back page of your catalogue.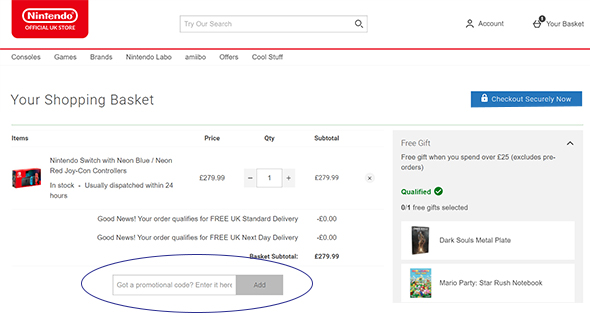 2. Checkout with your discount code :
Add your chosen items to your basket.
Once you have finished shopping, view the basket and enter your unique catalogue code in the box marked: Got a promotional code? Enter it here.
Press 'Add' and your discount should appear.