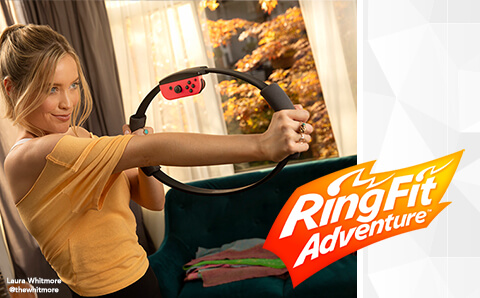 Get moving with Ring Fit Adventure, a fitness video game that makes you sweat!

Play Ring Fit Adventure using two new accessories, Ring-Con and Leg-Strap, to precisely measure your real-world actions and turn them into in-game movements. With short mini-games and customisable full-body workout routines, Ring Fit Adventure is a great escape to play from the comfort and privacy of your own home for all players of all fitness levels.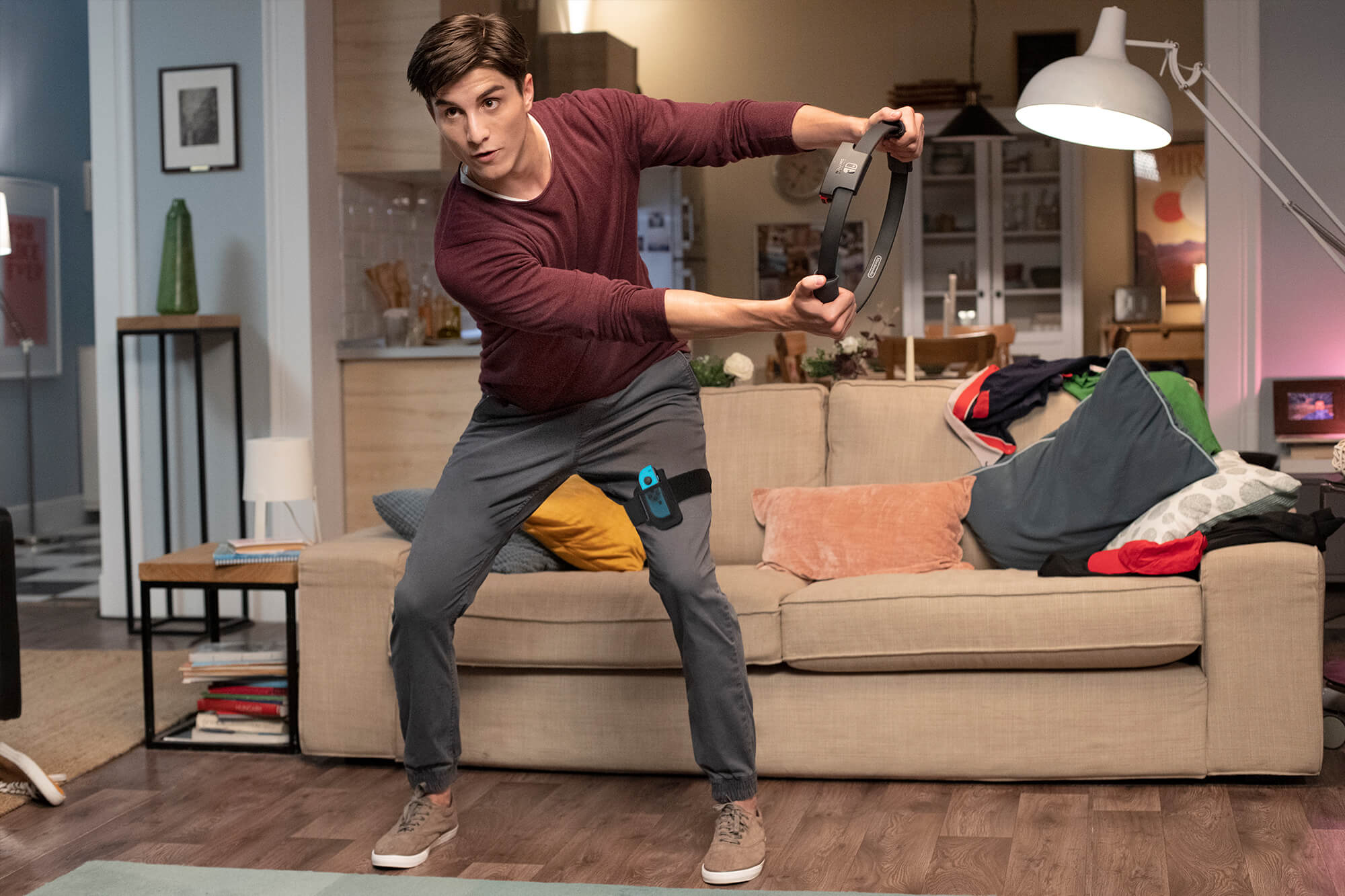 Looking for a more formal workout while you play? You can create customisable workout routines, mixing exercises and minigames to help break a sweat. You can even track your heart rate and calories burned by using the Joy-Con (R)'s (sold separately) built-in IR Motion Camera. This way, you can make sure you're hitting your goals.
Try the Rhythm Game, a unique music-based mode to get your body moving, or select the Jogging Mode in either Custom or Quick Play modes, if you simply want to run through a variety of lush fields when you're not in the mood to take down enemies!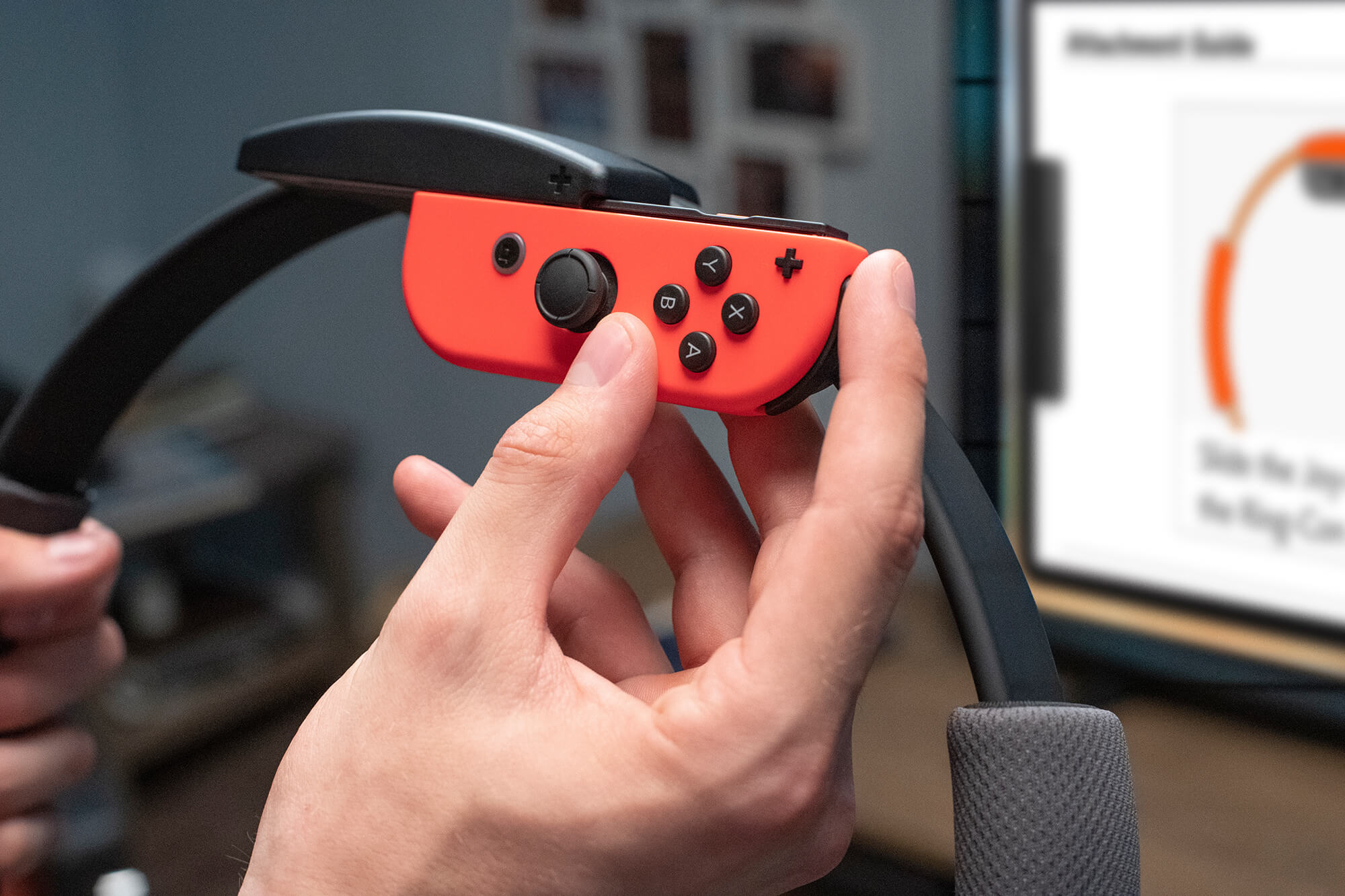 Want to take it further? Take the Ring-Con accessory with an attached Joy-Con controller (sold separately) on its own and press and pull the Ring-Con to gain reps. Then, you can later sync the Ring-Con with your game to convert the stored reps into experience and in-game items for your character. Stay motivated and reap the rewards, both in and out of the game!
Learn More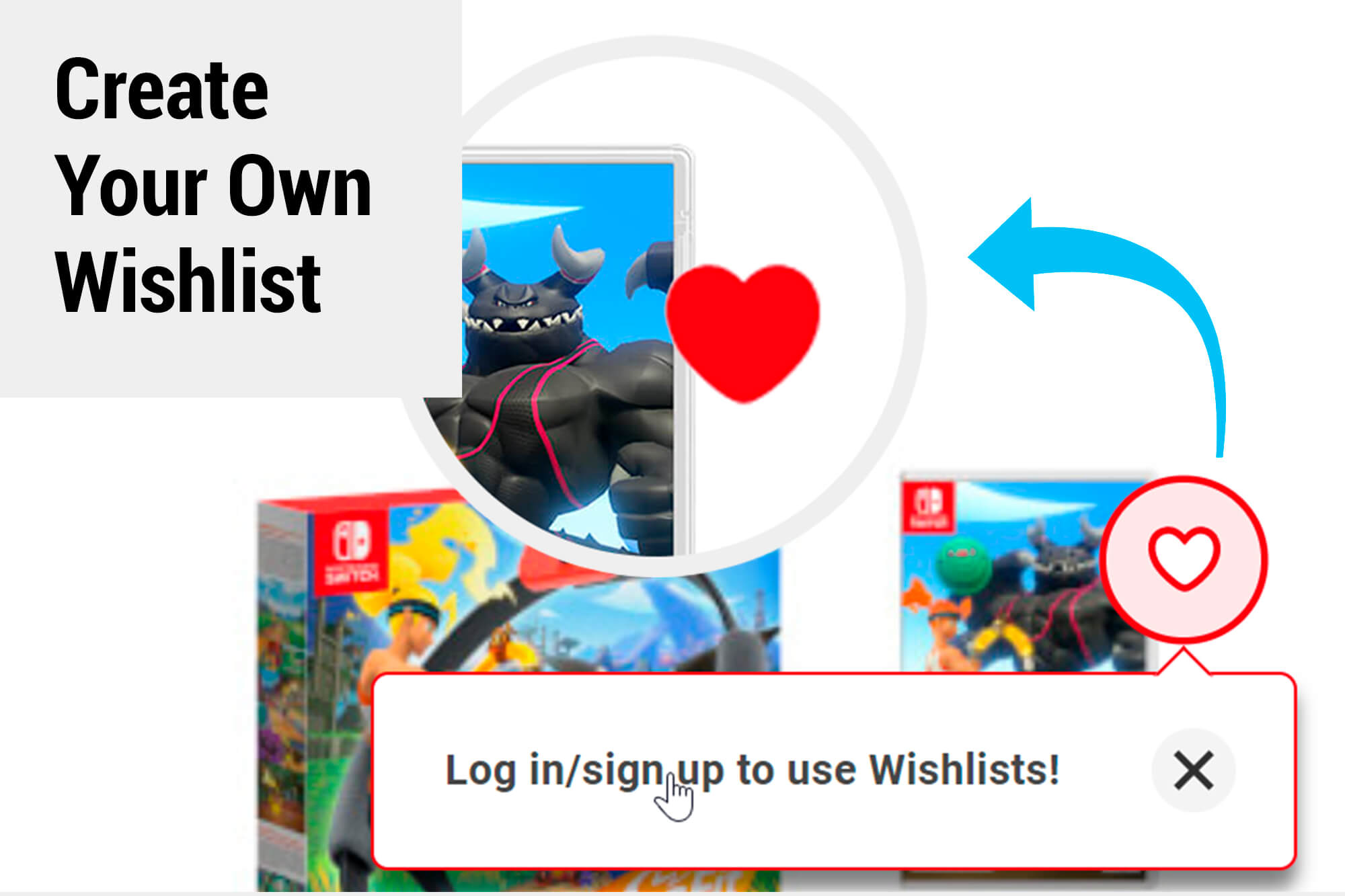 Create Your Own Wishlist

If you're not ready to buy just yet, or are hoping a special someone will buy it for you... why not add your favourite products to a wishlist?

Simply create an Account (or login) and click the heart icon to add the product to your wishlist.
View All