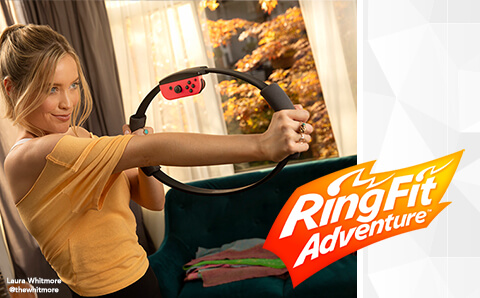 Ring Fit Adventure - Making Workouts Fun!
With the Ring-Con in hand and Leg-Strap equipped, it's time to set out on a fitness-filled quest that gives you a full-body workout! Use real-life exercises to explore a fantasy adventure world. Defeat a bodybuilding dragon and his minions in this fitness video game for Nintendo Switch! Jog in place to traverse grass-swept plains or choose from a selection of exercises to attack enemies in this workout that keeps you coming back for more.
View All
"I love the fact that I can roll out of bed in the morning and start my Ring Fit Adventure home workout straight away. I can customise a variety of full-body work outs which fit into my hectic schedule. The game helps keep me fit and motivated – and all from the comfort of my living room."
- Laura Whitmore
See Everything Ring Fit Adventure Has to Offer
"Ring Fit Adventure bridges the worlds of gaming and fitness better than ever"
5/5 - Daily Star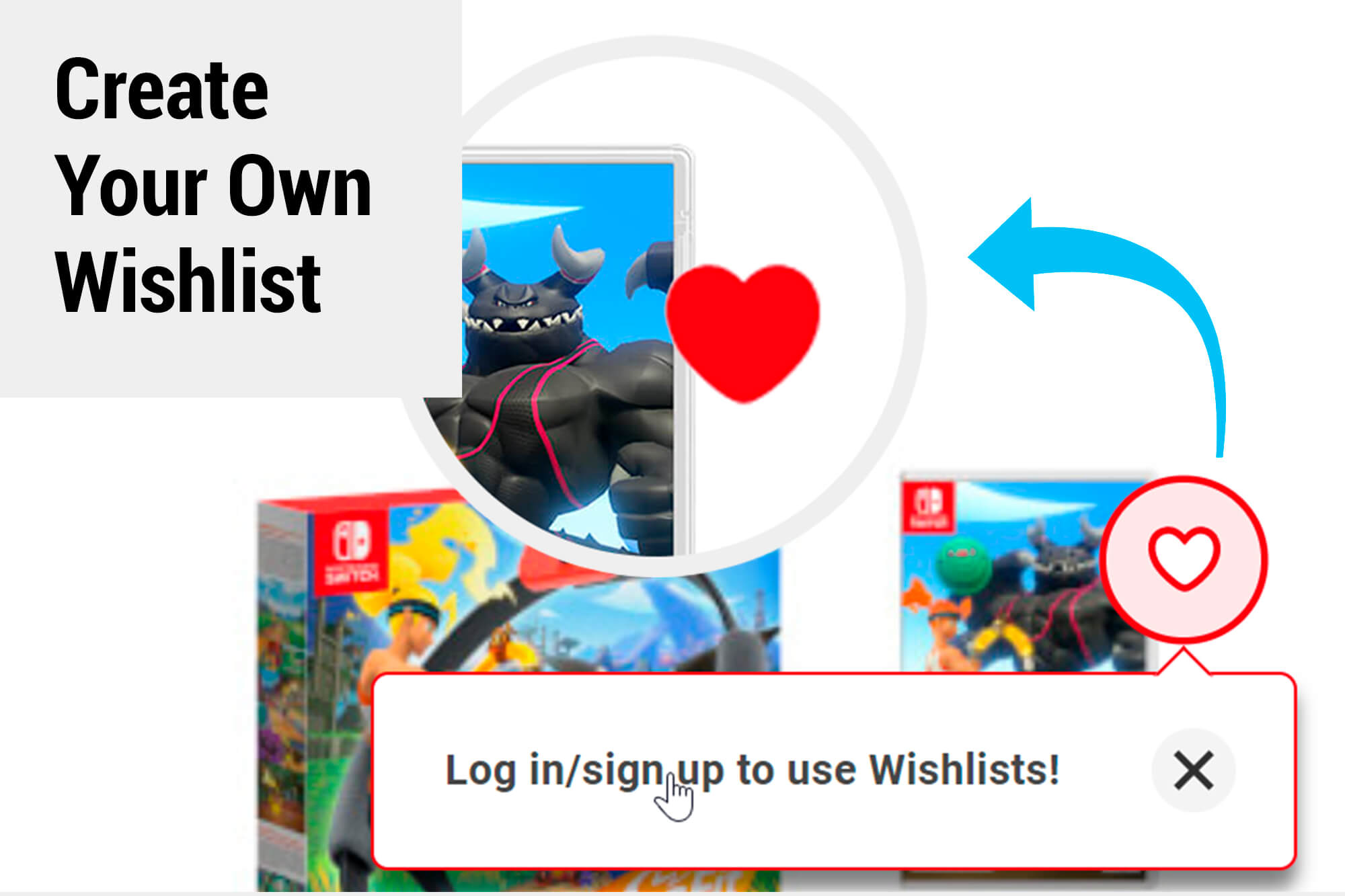 Create Your Own Wishlist

If you're not ready to buy just yet, or are hoping a special someone will buy it for you... why not add your favourite products to a wishlist?

Simply create an Account (or login) and click the heart icon to add the product to your wishlist.
View All