Inkling Squid amiibo (Splatoon Collection)
Strategy is everything. Defeat enemies to splatter them in an explosion of ink, covering more turf for your team. But choose wisely: Players who only go after the enemy might find their turf redecorated in their enemies' colours.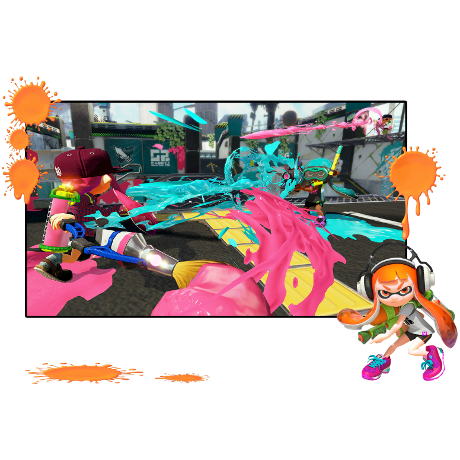 Covering more territory with ink unlocks powered-up super weapons that can be used to attack rivals or cover more turf. See where you've splattered—and what to cover next—on the Wii U GamePad controller's screen.
Transform into a squid to hide in your own ink, climb up walls, and move more quickly. Use ink blasters, ink bombs, ink rollers, and squid power to cover the most territory.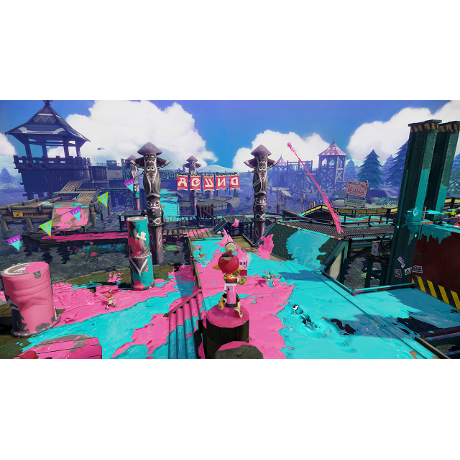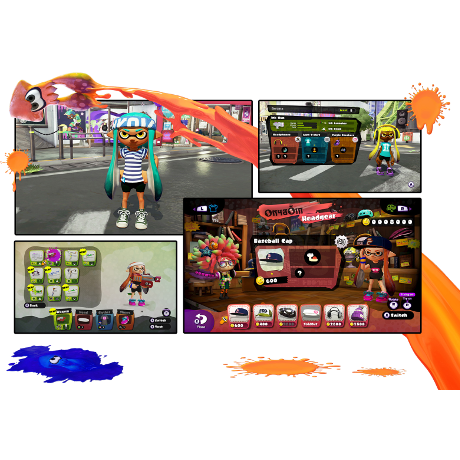 Customise your Inkling with different weapons and gear, complete with unique gameplay perks. With over 40 weapons and ten stages (plus more free content added on a regular basis) you're spoilt for choice!
All-new Squad Battle and Private Battle matchmaking options open up new ways to enjoy Splatoon. In Squad Battle, players can participate in Ranked Battle rule sets with friends, rather than being teamed up with other players through a random selection.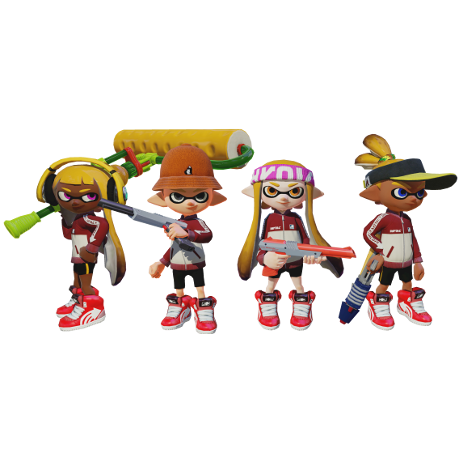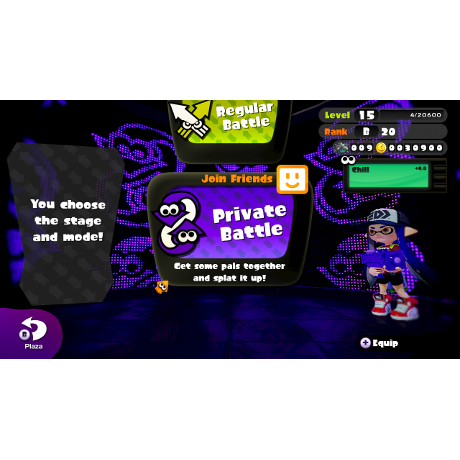 In Private Battle, friends can splat it up in private, customisable matches. Two to eight friends can battle together by selecting their favourite map, mode and weapons. The number of participants ranges from 1v1 to 4v4, but teams don't have to be even: if the host chooses, he or she can select a 1v4, 1v2, or any other combination of players.
Splatoon also offers the chance to take on the evil octopus army in single-player mode, splatter octarians, solve ink puzzles and beat bosses!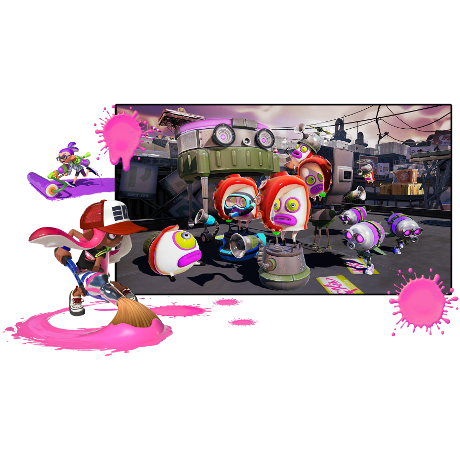 Product Details: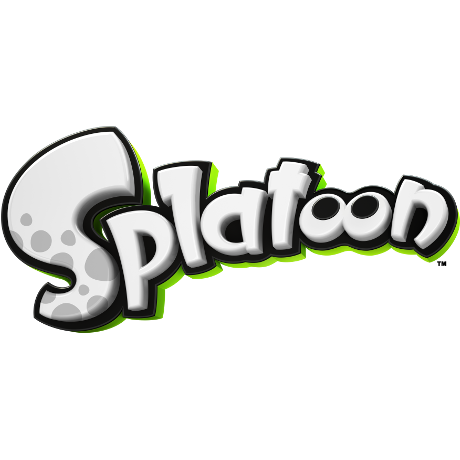 Platform: Wii U
Release Date: 29/05/2015
Category: Action/Shooter
Multiplayer Mode: 1-8 Players Simultaneous
Age Rating: 7 and over
Publisher: Nintendo
Developer: Nintendo
Languages: English
*Broadband Internet access required for online features. Game trademarks and copyrights are properties of their respective owners. Nintendo properties are trademarks of Nintendo. © 2015 Nintendo.