Green Yarn Yoshi amiibo (Yoshi's Woolly World Collection)
Set off with a friend* through a wild, woolly world in this grand Yoshi™ adventure exclusively for Wii U! A treasure trove of clever handicraft stages are ready for you to explore. Unravel their secrets and colour your world with a spectrum of yarn balls to knit new paths and get every last collectible.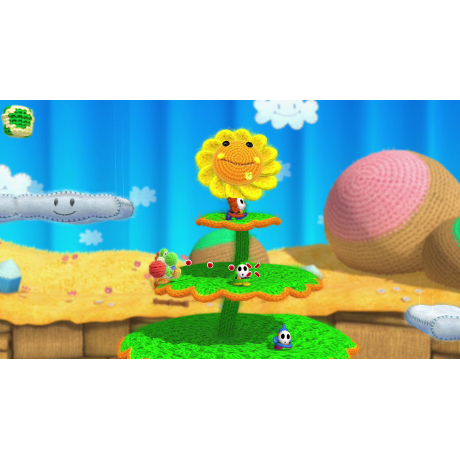 Knitting yarn, patchwork, and other handicraft materials combine into a whimsical and crafty backdrop for our knit Yoshi to explore. Instead of eggs, this time Yoshi tosses yarn balls that he can use to clear blocked paths, tangle-up enemies, or even knit together platforms and warp pipes.
Yoshi can also tug at stray yarn to unravel walls and reveal hard-to-reach areas filled with hidden collectibles. Tackle challenges in local 2-Player co-op by partnering up with a friend. Gobble 'em up and spit 'em out to reach new heights or take out craftwork creepers like paratroopas, piranha plants and shy guys! It's time to get crafty
Toss yarn balls to knit together background elements or tie-up enemies
Unravel puzzles and walls to discover hidden areas and collectables
Explore each crafty stage to discover new surprises—there's no time limit
Discover and explore new areas in 2-player cooperative multiplayer* Mellow Mode gives Yoshi™ wings so everyone can enjoy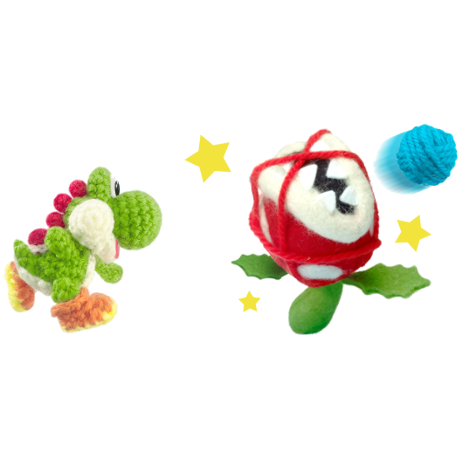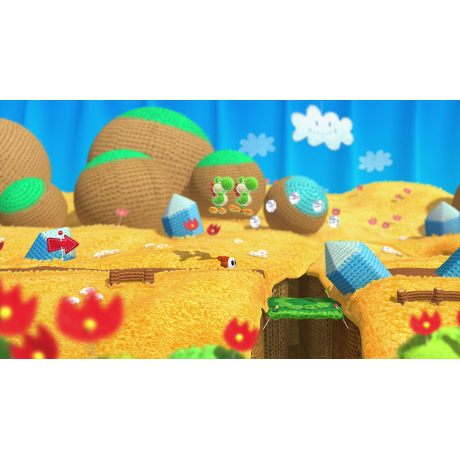 Yoshi has never been more adorable than as a toy knit from yarn. His entire environment is made from materials like felt, yarn, cloth and cotton, creating a gorgeous HD world that looks good enough to touch. Instead of eggs, Yoshi tosses yarn balls at enemies. He can incapacitate a Piranha Plant by muzzling it with a piece of coloured string. Or he can even use the yarn to knit together background elements.
A new set of Yoshi amiibo figures, made out of a knitted material, will launch alongside Yoshi's Woolly World. Among other uses, tapping one of these yarn amiibo to the Wii U GamePad while playing Yoshi's Woolly World will make another Yoshi appear, allowing players to control Double Yoshi. The Yarn Yoshi amiibo will be available in three colours: green, pink and light blue.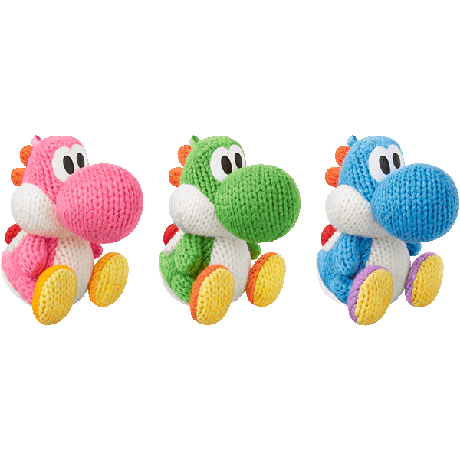 Product Details: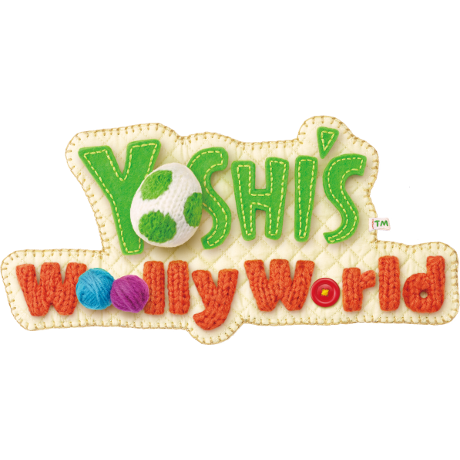 Platform: Wii U
Release Date: 26/06/2015
Category: Platformer
Players: 1-2 Players Simultaneous
Age Rating: 3 and over
Publisher: Nintendo
Developer: Good-Feel
Languages: English
*Additional accessories required for multiplayer mode; sold separately.