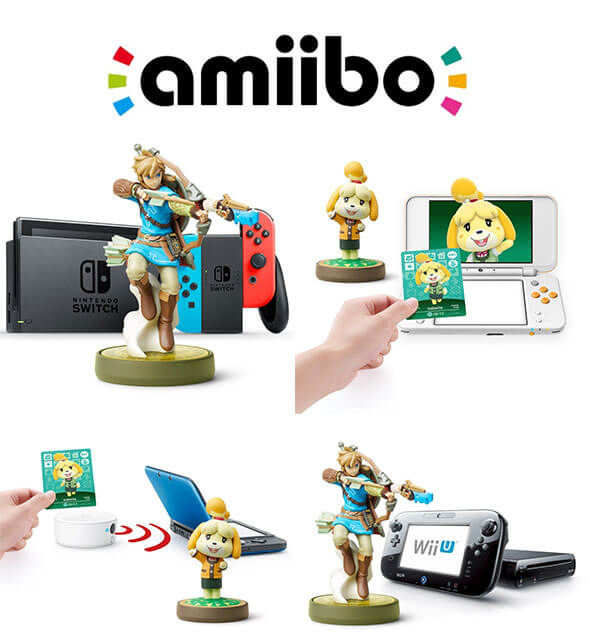 amiibo Line-up and Compatibility

Some amiibo are figures, while others are cards, but they act the same way and can do the same things no matter which form they're in! If you have a compatible amiibo, you can tap it while playing compatible software to power up your gameplay in different ways!

Take a look at released and upcoming amiibo. Sort amiibo by date or name, and see which amiibo are compatible with each game.

View amiibo Compatibility